In an invitation mailed to the American press, General Motors have confirmed that the wraps will come off the all-new 2015 Cadillac Escalade at a media event on October 7 in New York City.
Cadillac has not provided any more details on what to expect of the new Escalade, though the invite shows a small part of what could be the headlamp or taillamp. The next gen model would feature a fully redesigned interior which differs completely from other large GM sport utility vehicles on the market today.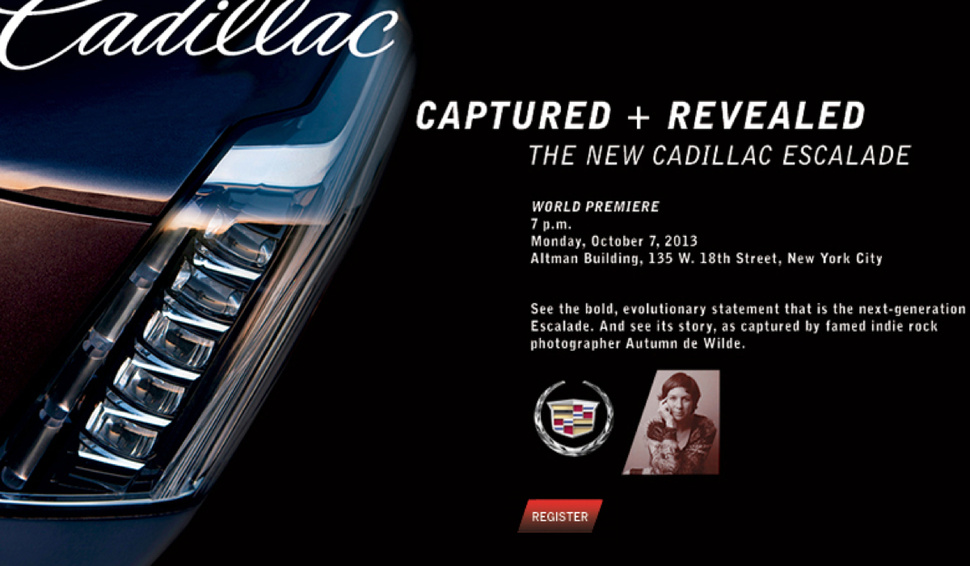 "See the bold, evolutionary statement that is the next-generation Escalade," the invite says.
Cadillac has reported a steady sales progress this year in the US. Up until July, GM's luxury unit experienced a 30 percent sales spur compared to the corresponding period of 2012. Over 10,000 Escalades have already left dealer lots this year and its GM's easiest selling premium SUV.
The new Escalade is based on the new K2XX platform which would also undepin the new Chevy Silverado and GMC Sierra, but with a well differentiated exterior design. According to multiple reports on the internet, power would come from a 420hp 6.2-liter V8 engine. A smaller twin-turbo V6 producing the same power output is also said to be in contention.
The Escalade will be priced from about US$ 65k, putting it in the same basket as the Mercedes GL Class and Infiniti QX80.