Troller, a Brazilian brand established in 1994 and now owned by Ford Motor Company Brazil, has launched an updated version of its off-road vehicle, the T4.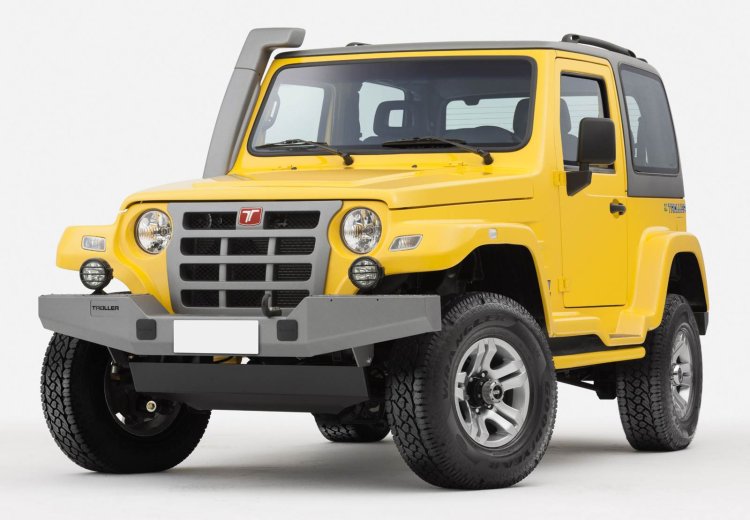 The 2014 Troller T4 will be available for 94,900 Brazilian Real (approx. Rs.24.6 lakhs). The price is increased by 1,000 Brazilian Real (around Rs.26,000) compared to its predecessor.
The updated model receives a new steel front bumper with angled cuts and a robust shackle at the rear to assist in emergency situations. Standard features include power steering, air conditioning, sound system, aluminium wheels and roll bar coated with foam material.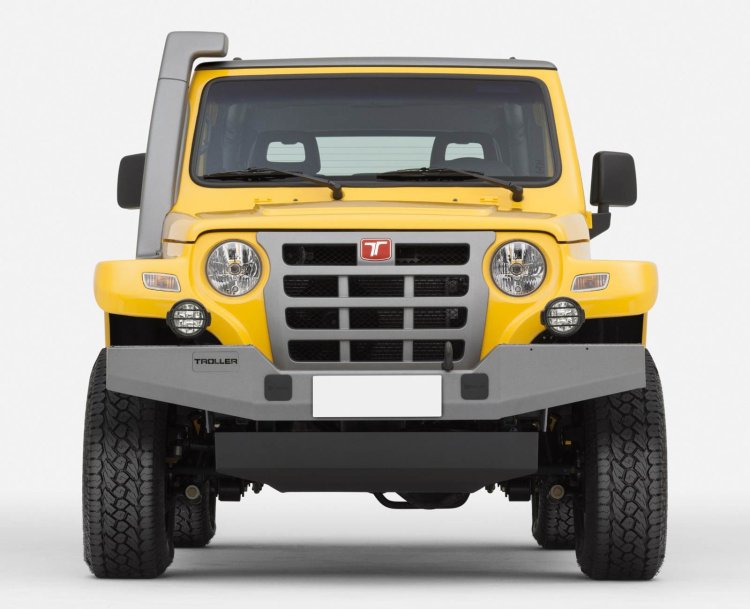 Power comes from a MWM International 3.2 litre diesel engine with variable turbine geometry and produces 165 hp. A snorkel ensures that the off-road vehicle can cross water bodies without stalling.
The exterior is made using a type of fibre glass and sits on a rectangular profile chassis, with high torsional rigidity. The advantage of having a composite body is that it does not rust and seams are sealed to make the cabin water tight.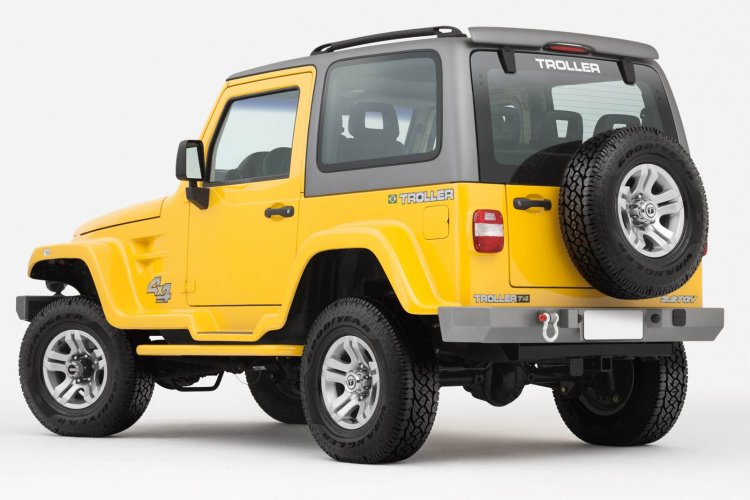 The 4X4 vehicle is designed to take on any terrain and features a rear differential with Trac-Lok system which maintains adequate traction at all times. All four wheels are equipped with disc brakes with the rear sets getting a load sensing valve to provide optimal performance either when the vehicle is empty or loaded.
The all-terrain vehicle is fitted with 255/75 R15 Goodyear Wrangler Adventure tyres, designed for 50% highway use and 50% off road use.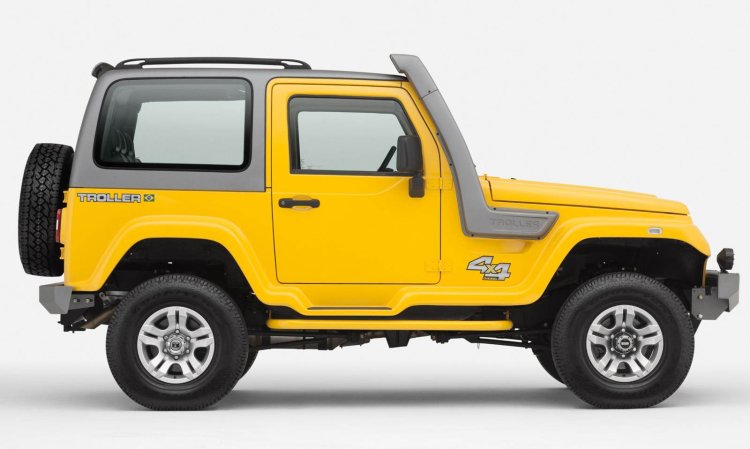 Troller has also planned a successor for the T4 model previewed by the Troller TR-X concept, showcased at the 2012 Sao Paulo Motor Show.