Despite having serious racing pedigree and some fantastic road cars, brand Maserati is never taken in the same breath as let's say Ferrari or Lamborghini.
Because of its mounting losses, Maserati got tossed over from Citroen to Fiat to Ferrari to now Alfa Romeo. After its partnership was forged with Alfa Romeo in 2005, Maserati showed some profit for the first time in 17 years.
Currently, Maserati has only two major products on sale - Quattroporte and GranTurismo. Sure, there is the MC12 (a Ferrari Enzo in a business suit) and the GranCabrio (a convertible GranTurismo) but they aren't volume spinners.
The Italians have finally realized that they needs to diversify their product portfolio to post better results. Hence Maserati decided that it needs an SUV (Kubang/Levante) and a baby Quattroporte (Ghibli) to complement its current lineup.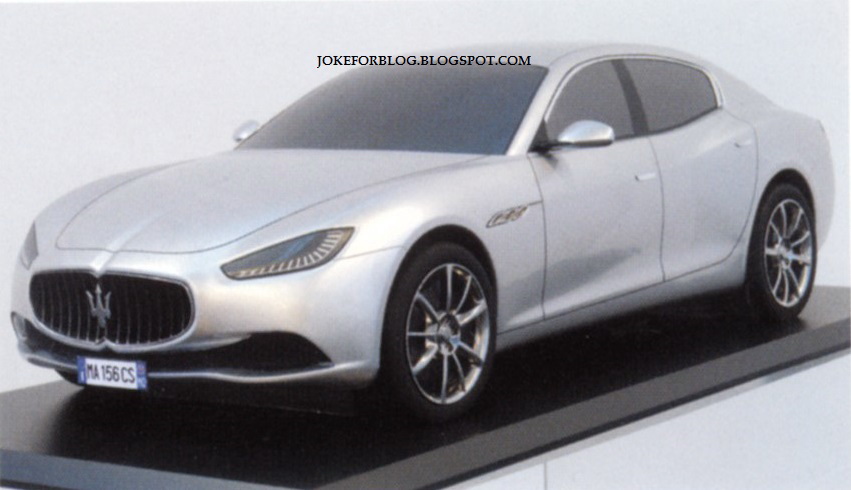 JokeforBlog has posted images of the scale model of the 2014 Maserati Ghibli that has been testing in Europe since last year. We are guessing that designers may have built this scale model to get an approval from the board of directors for series production.
Nonetheless, we are convinced that this scale model will influence the actual product. We will have to wait for the Shanghai Auto Show that begins on the 20th of April to understand the exact looks of the car.
For a complete lowdown on the Ghibli, we suggest you go through our product deep dive.
[Source: jokeforblog.blogspot.ro]