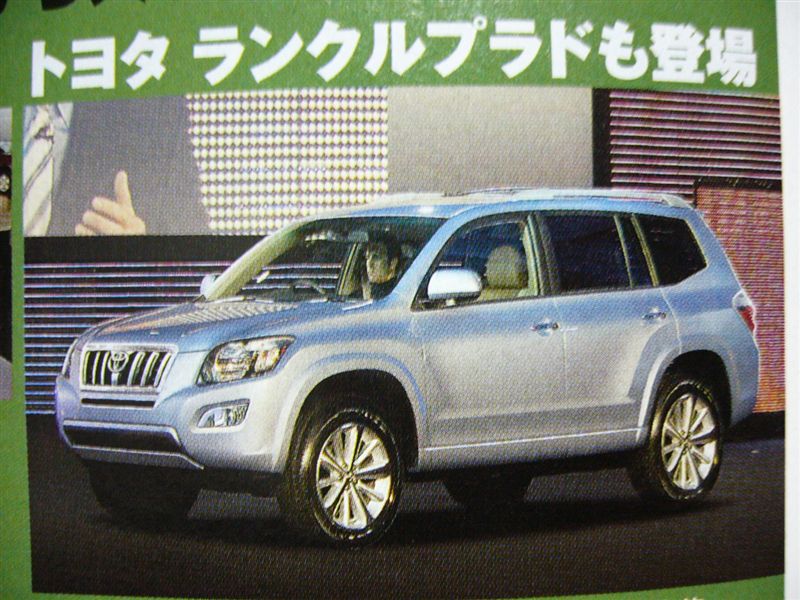 We have found this picture of the Toyota Prado with a slightly altered nose giving it more aggressive looks and some modified fenders. The Prado is facing some competition in India from the Mitsubishi Montero and the BMW X3. Also competing will be the all new Audi Q5 which is expected to come to India soon.
So, this is the ideal time for Toyota to increase its appeal by making some changes that make it more aggressive. The speculated rendering looks good but it still lacks that in-your-face look of the Q5.
Also adding to the woes is the 4.4l V8, the only engine available for the Prado in India that returns a poor 4.5Km/litre (Autocar India test report) and there are many more reasons to go for the diesel Q5 or the Montero.
The facelifted version will be available simultaneously with the international launch as this model is completely imported. Stay tuned for more news about this version.
IAB Comment- From the side profile, due to the absence of any rails or muscle inducers, (most of it has been incorporated on the sheet metal itself) and the trapezoidally-shaped rear most window, it looks so much like the Sumo Grande. Interestingly, the Grande also comes in this type of blue shade.
Source : Minkara