Toyota has come out with another edition of its popular Land Cruiser (Prado to Indians) known as the R – Edition. This version flaunts enhanced power and equipment from the standard SUV that Toyota offers.
In India, the Land Cruiser Prado is offered with only the 4.0-liter V6 petrol engine that gives out 235 PS and 362Nm torque.
In response to those customers that demand high power, Toyota has modified its current 3.0 D-4D (diesel) 173 hp engine and has drawn as many as 31 more horses and 100 Nm.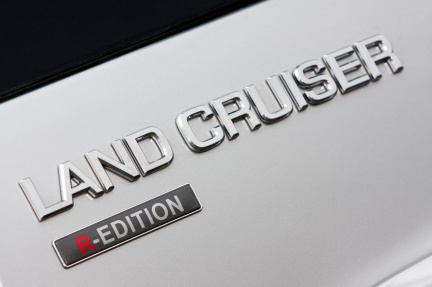 The power of now is 204 hp and the torque is up at 510 Nm, allowing it to substantially improve. In this way, the R-Land Cruiser Edition improves its attributes to its closest rivals, the Jeep Grand Cherokee 3.0 CRD.
With improvements, the R-Edition boasts a high level of performance, and can reach 100 km/h from standstill in 11.5 seconds and pull to a top speed of 175 km/h. Urban consumption is 10.9 litres/100 km approved while in extra-low mode it can drop to 7.8 litres/100 km.
Source - Autoblog Spanish