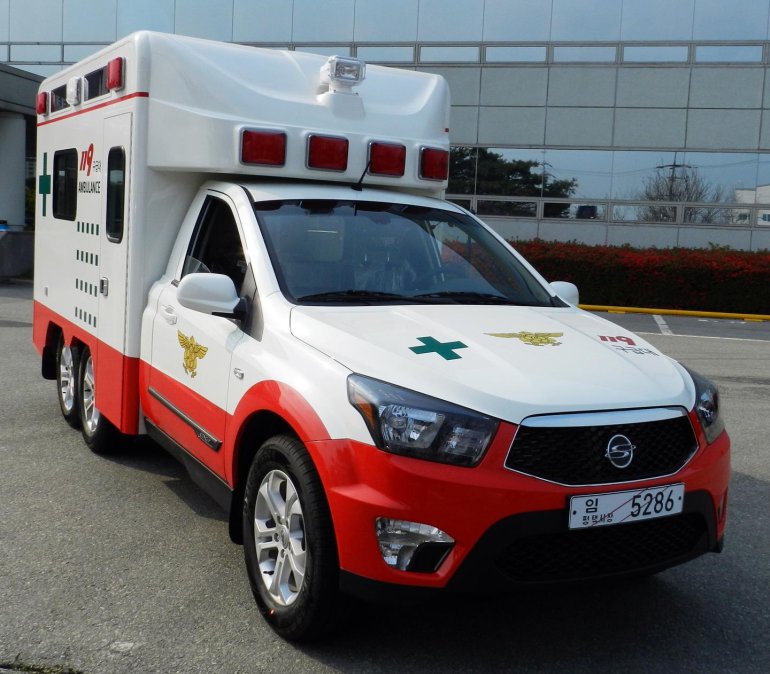 The Korando Sports has been frequenting our front page after it was spotted in India. The vehicle made headlines for the second time this month after it got a round of updates in Korea.
The reason for today's appearance is because the Korando Sports' chassis has been modified into an Ambulance equipped with an air suspension. It will be able to carry emergency medical equipment with "comfort and convenience" Ssangyong says. It is also claimed that the bodywork has been redesigned to reduce vibrations.
The driveline is formed by the eXDi200 engine (2-liter turbodiesel, launched last year into the Korean Rexton) and a four wheel drive system. It is driven through an automatic transmission.
The Ambulance variant debuted at the International Fire Safety Expo in Korea this month. Concrete production plans aren't available, but supply of the special purpose Korando is likely to begin this year.