The Ssangyong Korando C EV-R, a range extender hybrid version of the compact SUV, has been showcased at ENVEX 2013, an annual international exhibition on Environmental technology and Green Energy, held in Incheon, South Korea.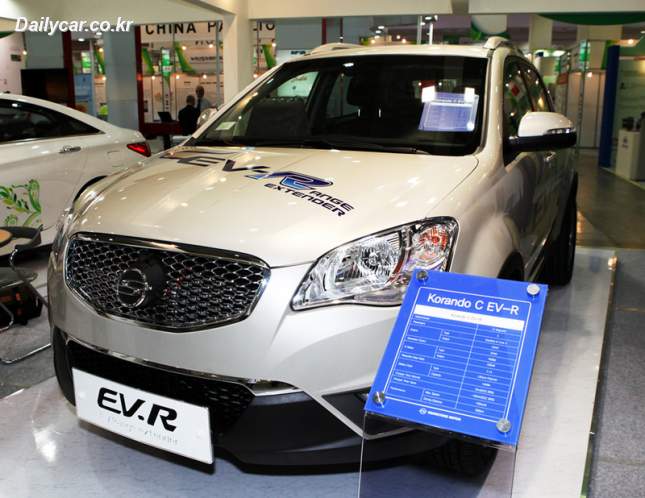 The Korando EV-R is powered by a 100KW (134bhp) electric motor which is supported by a 16KWh 420V lithium polymer battery. The SUV has a range of 150km and can attain a top speed of 150kph in pure electric mode.
Once the battery runs out of juice, a 37KW (50 bhp) petrol engine acts as a range extender (hence the name EV-R which stands for Electric Vehicle - Range extender) and recharges the battery on the move. With the range extender in place, the car can travel as far as 500km on a single charge.
The Korando C EV-R has been developed in association with South Korea's Ministry of Environment and Korea Institute of Energy Research. Dailycar.co.uk reports that the hybrid SUV is expected to enter production in 2016. The SUV will emit very less CO2 since the IC engine is used only to recharge the battery.
It is to be noted that Mahindra is studying the Indian market to launch the regular Korando C. Considering that Indian government's NEMMP 2020 would support electric and hybrid vehicles, bringing the EV-R version of the Korando here is a possibility that can't be ruled out.
[Source: Dailycar.co.uk]