Malaysian automaker Perodua is considering entering the Indian market. Malaysia Automotive, Robotics and IoT Institute, an agency under Malaysia's Ministry of International Trade and Industry, is showcasing its Myvi and Bezza cars at the ongoing 8th edition of the International Engineering Sourcing Show (IESS) in Chennai.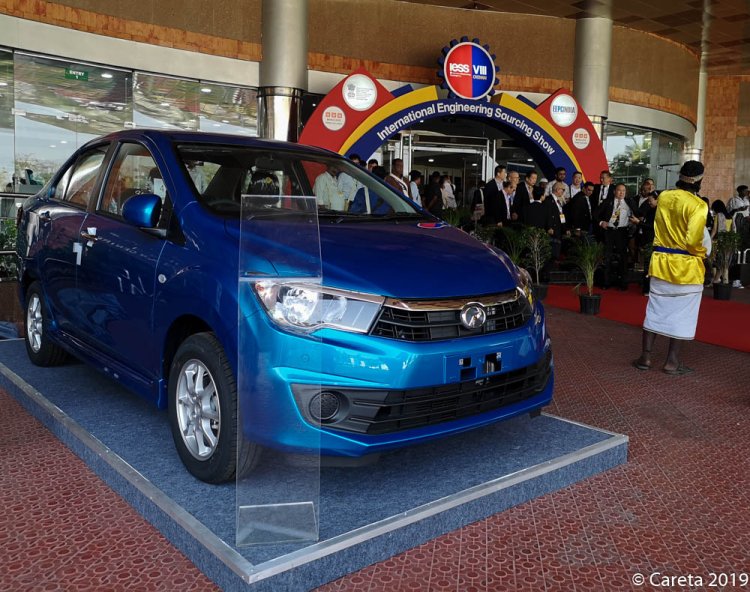 Malaysia is the partner country of this year's IESS. The country's Perodua brand exports to a few Asian markets, namely Indonesia, Singapore, Brunei, Sri Lanka, Mauritius and Nepal as well as Fiji in Oceania. In India, because of the punitive tariffs on imports, the company will have no choice but to manufacture. The blue car at the entrance of the Chennai Trade Centre is the Perodua Bezza, while the car at the Malaysia Pavilion, is the Perodua Myvi.
Introduced in July 2016, the Perodua Bezza is an A-segment sedan like the Tata Tigor. Based on the Perodua Axia's platform, the entry-level 4-door measures 4,150 mm in length, 1,620 mm in width and 1,510 mm in height. It has a 2,455 mm wheelbase. To make sense for the Indian market, it will need to have a length of under 4,000 mm, or else the higher tax levied would take prices much higher than that of the competition.
In Malaysia, the Perodua Bezza is available with the 1KR-VE 1.0-litre VVT-i petrol engine (50 kW/91 Nm) and the 1NR-VE 1.3-litre Dual VVT-i petrol engine (70 kW/121 Nm). 5-speed manual and 4-speed automatic are the transmission choices.
The Perodua Myvi, in its second generation since the full model change in November 2017, is a B-segment hatchback like the Tata Altroz. It is 3,895 mm long, 1,735 mm wide and 1,515 mm high. Its wheelbase spans a length of 2,500 mm. It's available with the Perodua Bezza's 1.3-litre petrol engine as well as the 2NR-VE 1.5-litre Dual VVT-i petrol engine (76 kW/137 Nm). 5-speed manual (with the 1.3-litre engine only) and 4-speed automatic are the transmission choices.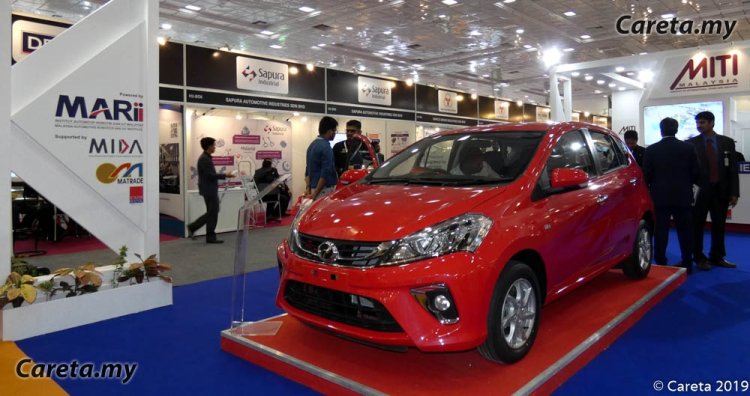 Also Read: New Perodua Alza (Maruti Ertiga rival) launched in Malaysia
In their home market, the Perodua Bezza and Perodua Myvi are priced from RM 34,490 (INR 5,82,556.90) and RM 42,790 (INR 7,22,748.90) respectively.
[Image Source: careta.my]