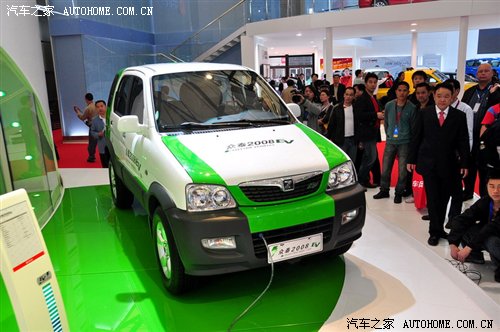 The Zotye 2008 EV is four times more efficient than the petrol model
The Premier Rio, which is sold under the Zotye brand in China is about to be introduced as an Electric Vehicle. The Zotye 2008 EV will be introduced by the end of this month at a price tag of US $16,000.
The Zotye SUV is a essentially a reworked 1st generation Daihatsu Terios. It was offered in China only with a petrol engine. Premier sources the vehicle's CKDs from China, assembles it at the Pune facility with a 1.5-liter diesel engine and markets it as the Premier Rio.
According to Zotye, the 2008 has silent operation, emits no pollutants and makes use of L-Ion battery pack which can be charged even at a household socket. The motor generates 27KW and on a single charge, the car can travel up to 300km.
The SUV can also reach a respectable top speed of 110kph. Compared to the petrol model, the EV is four to five times more economical.
Zotye is also planning to introduce this vehicle in London as the city offers many benefits for EV operators.
Source - China Car Times