New Holland Fiat India (NHFI), a subsidiary of CNH Global and part of the Fiat Industrial Group, has rolled out the 2,50,000th tractor from its plant in Greater Noida.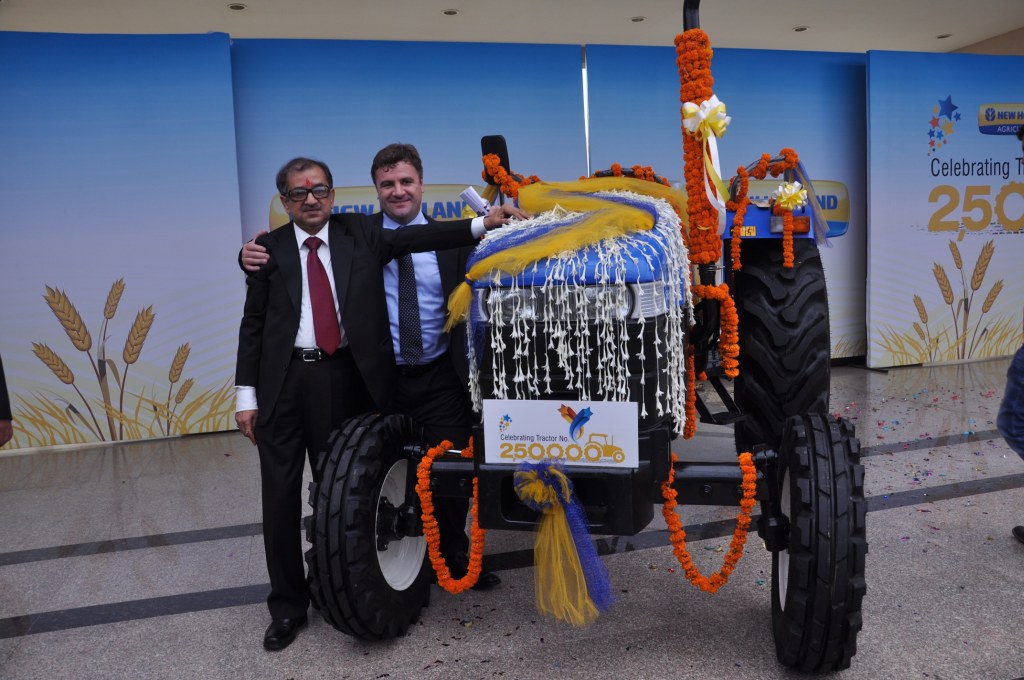 The important milestone comes just three years after the previous milestone of 1,50,000 units. The 2,50,000th tractor was a New Holland 5500, whose keys were presented to the customer by Mr Rakesh Malhotra, head of NHFI.
Apart from manufacturing tractors with power outputs ranging from 32 hp to 75 hp, NHFI expanded its business by building "8000" family of 3- and 4-cylinder engines, three types of transmissions and other tractor related components.
New Holland's product range includes biomass solutions, sugarcane harvesters, balers, mowers and choppers. The company also offers wide range of farm implements and specialized mechanization.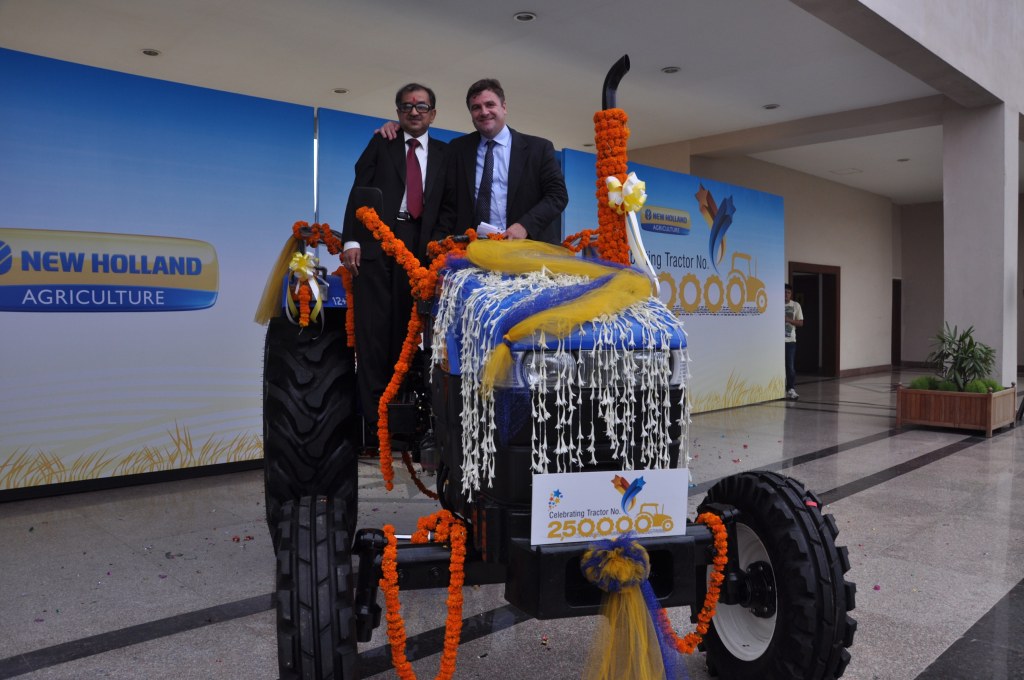 Buoyed by the growth of tractor industry, New Holland is all set to expand its operations at the Greater Noida facility apart from setting up a new plant in Chakan, Pune. The production capacity of the Greater Noida factory will be boosted to 60,000 units per year in the next two years.
The proposed Pune plant will manufacture sugarcane harvesters, cotton pickers and combine harvesters. The new factory is expected to go on stream in 2015.
NHFI exports tractors to about 50 countries mainly in regions of Africa, the Middle East and North America.
Head to Page 2 to view the press release.
New Holland Production Milestone Press Release
[Can't view the document? Head to Scribd]