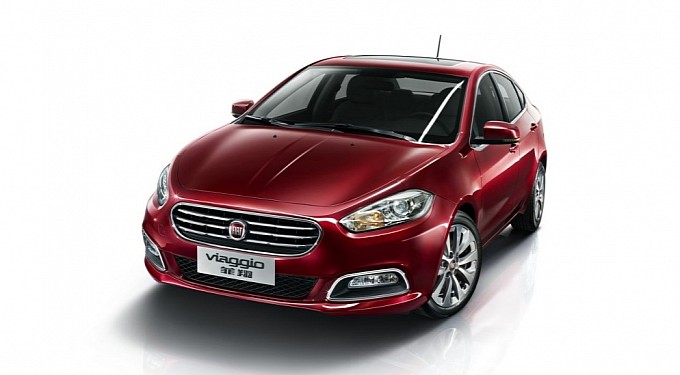 We have been stalking the Fiat Viaggio since the time of its unveiling at the Beijing Motorshow. In essence, the Fiat Viaggio is a corporatized, suited-up version of the Dodge Dart. It is a C-Medium category vehicle and is the worst nightmare of the Elanta and Cruze.
We have a comprehensive article on the Fiat Viaggio over here.
Today, news comes in that the Fiat Viaggio is all set to be launched in China on the 10th of September.
The Fiat Viaggio is a very important model for Fiat in China. Fiat may have arrived in China very early but thanks to an untimely breakdown of the Nanjing-Fiat joint venture and the later Chery JV, Fiat did not capitalize on the opportunity. Now the Italian automaker plans to play catch up with this exclusive Chinese model. Fiat also sells the 500 in China, but it is a CBU product.
In China, the Viaggio will go on sale with two avatars of the 1.4L T-Jet engine, making 120 hp and 150 hp. ChinaCarTimes predicts a price tag of between 110,000RMB - 160,000RMB (9.57 lakhs to 13.92 lakhs) for the Viaggio range.
The Fiat Viaggio maybe launched in Europe as well thanks to clues left behind by a few prototypes spotted in hometown Italy.
For now, Fiat India is solely focusing on expanding the dealership network, starting with the main metros. We have a feeling that Fiat India will bring many new models such as the Viaggio once the base has been established.
The Fiat Viaggio might just be Fiat India's trump card to challenge the D segment rivals such as Cruze, Fluence, Corolla and Jetta anytime in the next 5 years.
[Source: Chinacartimes.com]