Fiat India will be planning to facelift its two pillar offerings Linea and Punto in 2012. The Linea was put on the market back in January 2009 and the Punto followed about six months later. Over the last two years, both vehicles have received unpublicized mechanical improvements and powerful petrol variants.
The talk in town is that Fiat is mulling independent/exclusive dealerships in 2012. With new showrooms, Fiat has to present new products to get maximum traction. Fiat could start the lives of these two important cars in their facelifted form at stand-alone dealer points.
Whichever the case is the Linea and Punto would have completed three years in India in 2012. At this point, most car manufacturers opt for a cosmetic revamp to stay updated and give themselves another reason to invite customers and media to talk about their product. Since Punto's launch, we have seen many new small cars and the next six months will see a few more.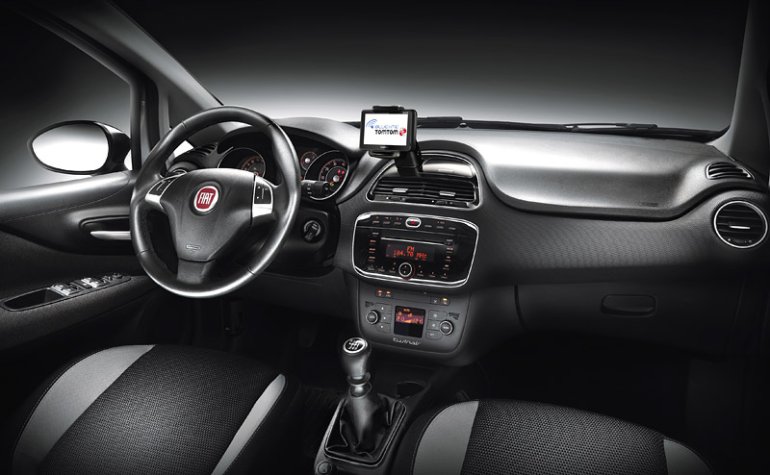 To bow in at the Frankfurt Motor Show, the Punto facelift gets a new set of 14-spoke wheels. Along with the wheels, the car also receives new grille (notice the absence of chrome and garnish), new headlamps with mirror-mounted indicator lamps. At the rear, the exhaust, like on the Linea T-Jet, is chrome tipped.
Interiors have been carried over from the Evo. The interiors have many pieces colored using the body paint to extend the theme into the cabin.
Under the hood, the Punto gets the 500's 0.9-liter Twin-Air petrol engine that generates 64 KW (85.8hp). Fiat is planning to use the Twin-Air on many of its small cars. It will be used on the next generation Panda as well.
Besides the TwinAir, the 1.3-liter Multi-jet diesel is expected to continue along with the host of FIRE petrol engines depending on the markets.
Will Fiat India launch the latest version or will they drive in the Punto Evo? We'll see more images from the Frankfurt Motor Show, so stay tuned to IndianAutosBlog.com.
Fiat Punto Facelift Image Gallery
[Source - Auto.CZ]