Fiat India's outgoing Managing Director, Enrico Atanasio, has said in a recent interview that India could be considered as an export hub for the Chrysler brand.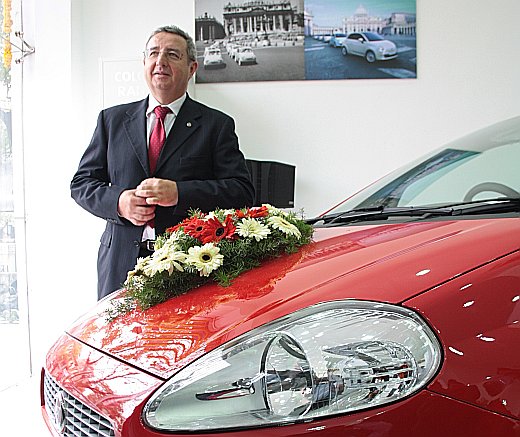 Livemint reports that Fiat is currently conducting market or feasibility studies as part of an Asia-Pacific expansion plan. This has been confirmed by two Fiat component suppliers aware of the development.
It is believed that the senior officials of the group have met with component vendors in January this year to discuss the possibility of setting up a manufacturing base for Chrysler in India. If Fiat does go through with this, expect the plant to have a capacity of about 600,000 units per annum, almost 90% of them being exported to various parts in Asia.
Mr. Atanasio was quoted saying - "We are doing a lot of feasibility studies in India and this is one of them. There should be more clarity on this by next year. The possibility of an export base is also there."
Another vendor who is looking to supply airbags and seat belts believes strongly that the plant has been finalized for India. He added saying that Fiat is expected to come out with requests for vendors to submit their quotations by June this year.
Fiat has announced plans to launch a B-Segment Jeep SUV in 2015, followed by a C-Segment model in 2016. The next generation Punto and Linea are also India-bound mid-decade. Could all these vehicles one day ship from India to the rest of the world?
Fiat already has the APAC region's largest research and development center for Chrysler located in Chennai. The center provides engineering solutions for global products on vehicle interiors and design, and chassis. Mr. Nagesh Basavanhalli, who was the head of this center, now takes over from Mr. Atanasio as Fiat India's Managing Director.
[Source - LiveMint.com via Allpar.com]