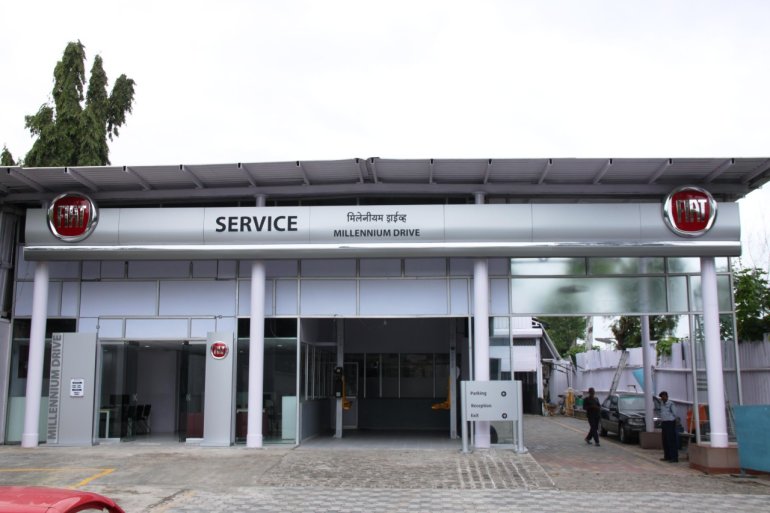 After the inauguration of the first independent Fiat showroom in India (in Hyderabad), Fiat India inaugurated the first independent workshop in Pune, taking baby steps in strengthening its presence in India.
Millennium Drive Workshop located in Dapodi, Pune, is a 20,000 sq ft service utility. Fiat cars continue to get serviced at Tata Motors workshops across the country.
The Tata-Fiat JV continues to manufacture cars together and share technologies, and the Italians decided to rectify to the joint retail strategy with Tata that wasn't helping Fiat sales improve despite having such competitive products.
Fiat then identified 20 cities where it plans to put up exclusive dealerships. It is promising "world-class servicing standards" in the future for its customers in India, signifying that more such exclusive outlets for car servicing feature in the plan.
Millennium Drive Workshop can carry out every kind of repair and maintenance work including general repairs, body repairs, paint job, wheel alignment, wheel balancing, tyre change, car wash, polishing, etc. The workshop is equipped with remote sensing diagnosis and a crash repair system Fiat uses globally.
In the press note released to communicate this development, Fiat explained customers can also buy their cars from the Fiat Caffe outlets present in Delhi and Pune.