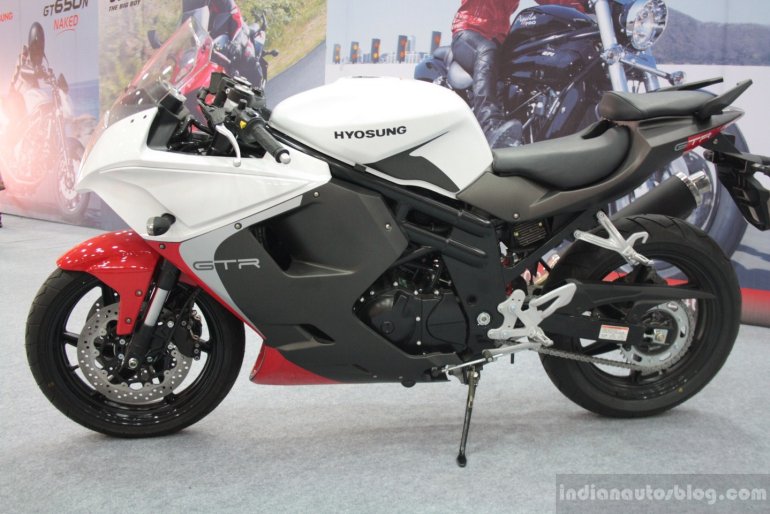 DSK Motowheels, the maker of Hyosung sports bikes in India, who claims to have the largest number of superbike network in India is looking to expand its dealer network across the country. As part of it, the brand has inaugurated its exclusive Hyosung super bike showroom - "JMB" in Chennai.
The showroom was inaugurated by Mr. Shirish Kulkarni, Managing Director, DSK Motowheels. Located at Nelson Manickam Road, all the available Hyosung bikes in India will be sold through the showroom. The range includes ST 7, GT 650 N, Aquila Pro, GT 250 R and GT650R-2013 models. The showroom also consists of 3S (Sales, Service and Spares) facility to provide satisfying customer service.
This marked the opening of 25th Hyosung showroom in India. Speaking on the occassion, Mr. Shirish Kulkarni, Managing Director, DSK Motowheels said: "I am delighted to announce the opening of the new showroom in the city of Chennai, the emerging Detroit of India. Our objective behind opening this showroom is to encourage super biking culture in Chennai by providing high quality products at affordable price to bike enthusiasts. This marks the opening of our 25th showroom in India, and I am proud to say that, DSK Hyosung is the largest sales and service network for a super biking brand in India."
The response for the Hyosung bikes are on the rise in India and the new showroom in Chennai is a move in the right direction.