European debut for the open-top Alfa Romeo 4C.
The open-top "Spider" version of the lightweight Alfa Romeo 4C has made its European debut at the 2015 Geneva Motor Show. The 4C Spider comes with a slew of updates that will soon be introduced to the Coupe version as well.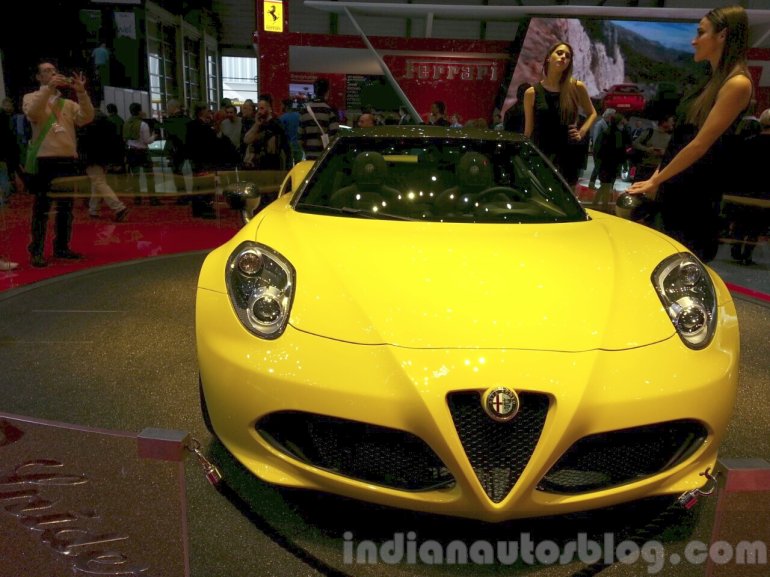 The convertible comes with an identical front end as in the 4C Coupe, save for a new set of projector-style xenon headlamps. The only other visual difference is the omission of a roof, for spirited open-top driving. With that, the rear of 4C Spider now comes with pronounced buttresses, body-coloured engine cover complete with three heat extractors, and a subtle rear spoiler.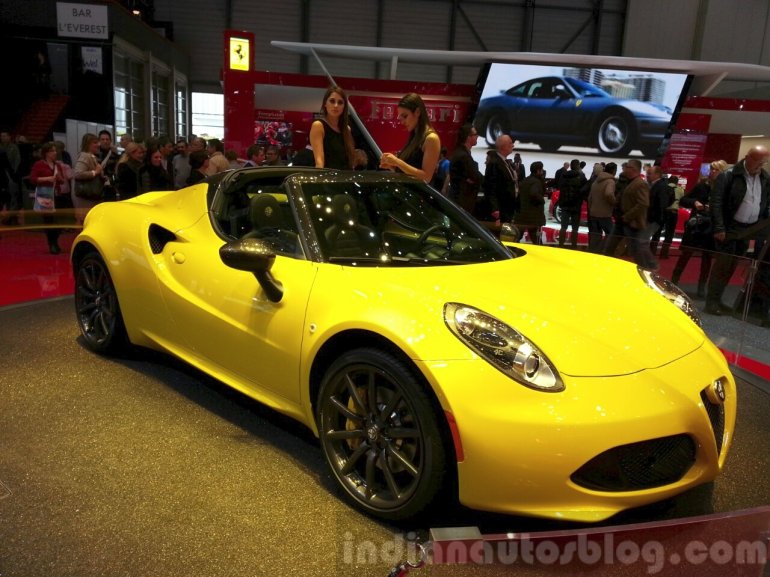 Inside, the cabin and the equipment features remain identical to the 4C Coupe. Nestled in the carbon fiber tub, the cabin remains simple and dynamic. Facing the driver is a non-assisted two-spoke steering wheel, and an angled dashboard with essential controls.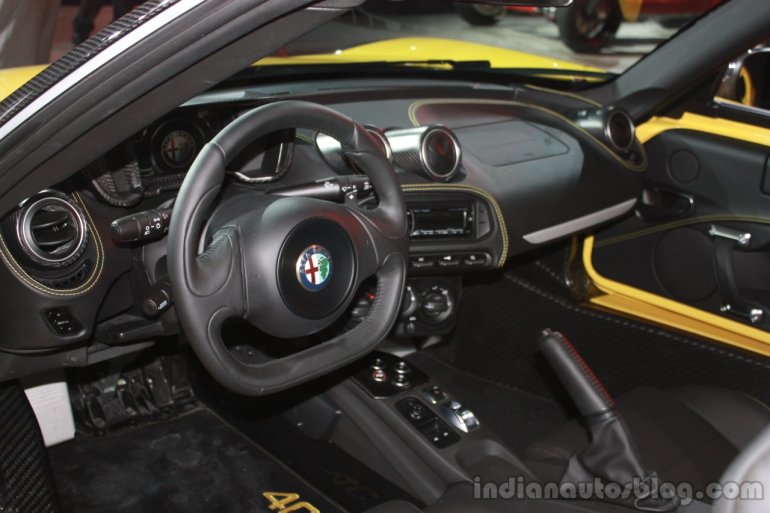 For the 2015MY models, the 4C will come standard with Alfa Hi-Fi sound system; luxury floor mats; and the option of a traditional tan leather interior.
At its heart is an all-aluminium 1750 cc TBi engine as in the Coupé, delivering 240 hp and 350 Nm of torque. It is capable of hitting a top speed of 257.4 km/h and has a 0-to-100 km/h time of less than 4.5-seconds, on par with the fixed roof counterpart.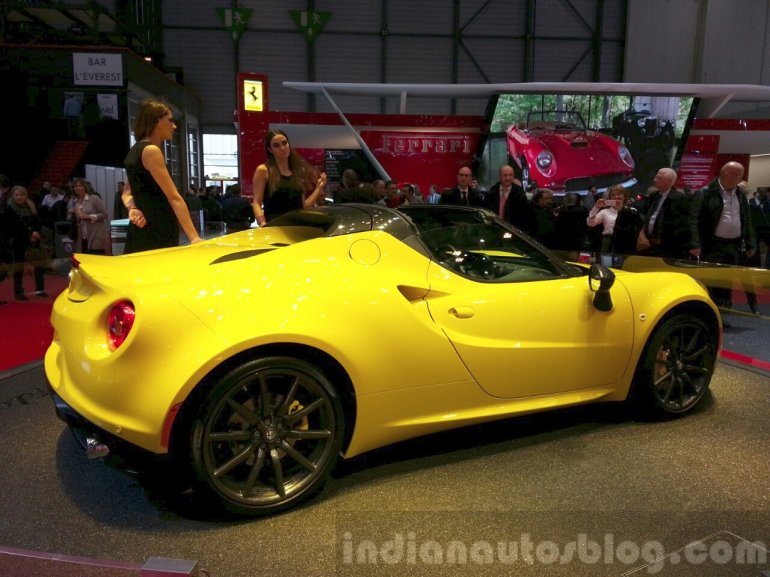 For a better exhaust note, the 4C comes with an optional Akrapovic titanium exhaust system with two modes.
The Alfa Romeo 4C Spider is priced from £59,500 OTR (INR 56.52 lakhs), when it becomes available to order during summer, in the UK.
Alfa Romeo 4C Spider at the 2015 Geneva Motor Show - Press Release
[Can't see the press release? Head over to Slideshare]