The Fiat Linea T-Jet will relaunch today in India in Mumbai but you don't have to wait until the official announcement or presentation to know more about it.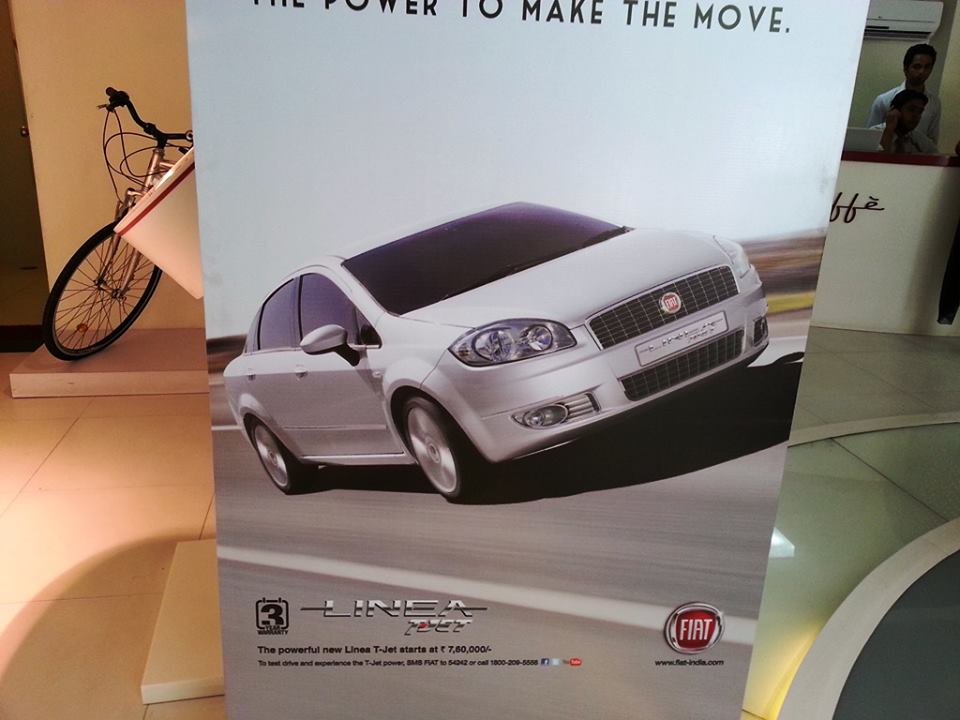 Here are images from various Facebook forums of the Fiat Linea T-Jet's price issued on a standee in a Fiat Caffe. The Linea T-Jet is priced at 7.6 lakh rupees (ex-showroom).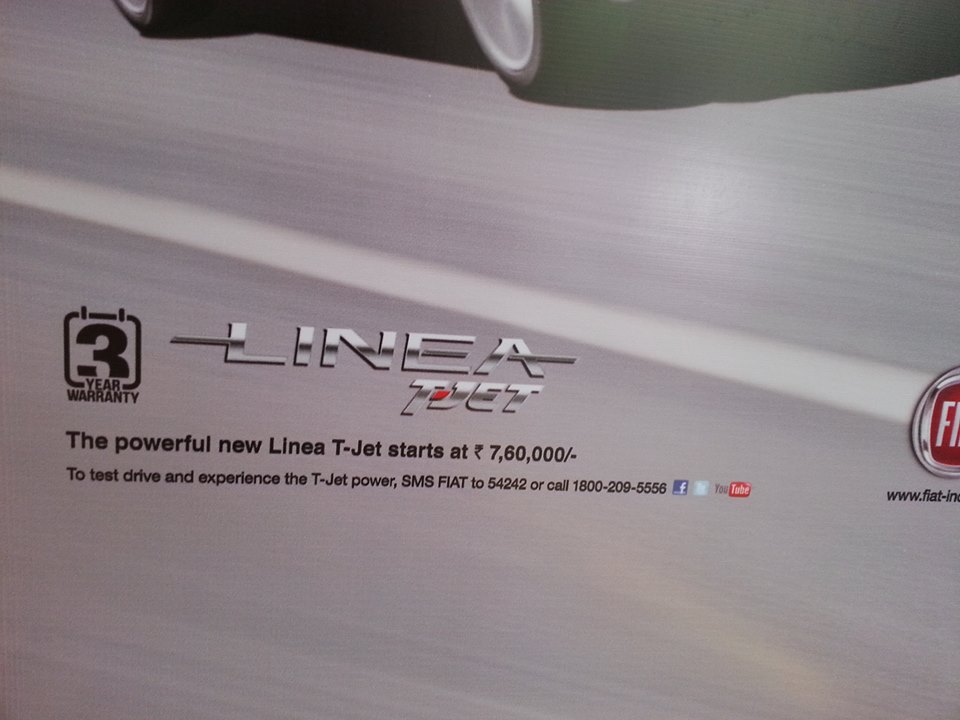 Our pals at Turbos and Pistonz forum have also published photographs of a Linea T-Jet test drive vehicle along with info on the variants. The relaunch doesn't have any changes to the bodywork.
According to T&P, the Linea T-Jet relaunches in 'Dynamic' and 'Emotion' variants. The former is priced at 7.6 lakh while the latter will set customers back by not more than 8.4 lakh rupees (ex-showroom prices).
As the new T-Jet variants are from the 2013 MY series, they receive the same features as the regular variants. Both variants come with alloy wheels, rain sensing wipers and auto lights. The 15-incher has a 185mm ground clearance while the 16-incher sits 190mm above the ground.
IndianAutosBlog.com will learn more about the Linea T-Jet at its launch a few hours from now. Details will be updated as we get them so don't go anywhere!
[Source - Turbosandpistonz.com]