Jul 01, 2009 - 11:40am IST
Filed under porsche cayenne hybrid, 2010, India, Porsche
Porsche Cayenne Hybrid to be launched in India in 2010
Ashwin Ram N P, Ashwin is a guy with a slightly unorthodox perception of everything. His struggle to choose a career path, between art and automotive engineering, has landed him in the field of auto journalism, where he has paved way for himself to practise both.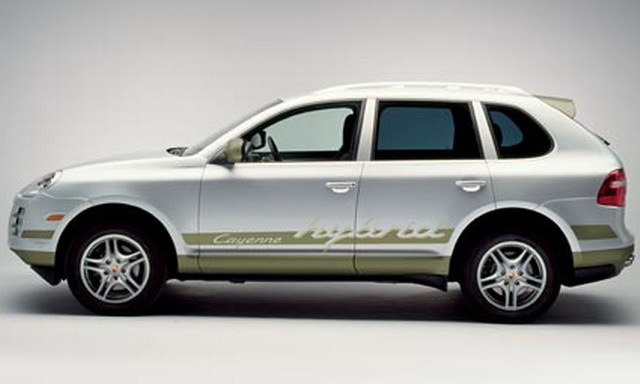 The Porsche Cayenne hybrid will be in India next year, according to reports in the media. Like its peers Ferrari (who employs KERS in the upcoming F450) and Lamborghini (who might plonk a diesel engine under the Estoque's bonnet) Porsche is endorsing greener and alternative fuels and technology.
4-Cylinder efficiency with V8 performance
2010 Porsche Cayenne S Hybrid boasts of
A Supercharged Audi 3.0-liter V6 engine with DFI  Max Power - 333 Bhp , Max Torque - 324 lb-ft
Also equipped with 52-HP, 3-phase synchronous electric motor that adds 221 lb-ft of torque.
86 mph top speed using just the electric motor
Porsche showrooms in India have five variants of Porsche Cayenne in offer currently. As they are CBUs they cost upward of 50 lakh, so don't expect the Cayenne hybrid to be cheap or affordable.
India has not seen any hybrid SUVs. The farthest premium car makers have gone in India is offering diesel models. If the future belongs to hybrid vehicles, the early planning can give Porsche a head start in India.