Nov 05, 2014 - 1:18pm IST
Filed under EICMA 2014, Matchless Model X
EICMA 2014 Live - Matchless Model X Reloaded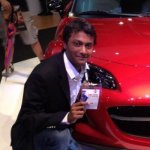 Nithyanandh K, As a toddler, those wheeled machinery fascinated me even before I knew what they're called as! So here I'm, petrolhead by birth, Mechanical engineer by qualification and automotive reporter by profession!
Get's two sets of footrests with controls.
The Matchless Model X Reloaded retro classic motorcycle has made its world premiere at the EICMA 2014 in Milan, Italy. The two wheeler marks the resurrection of the age old British two wheeler marque.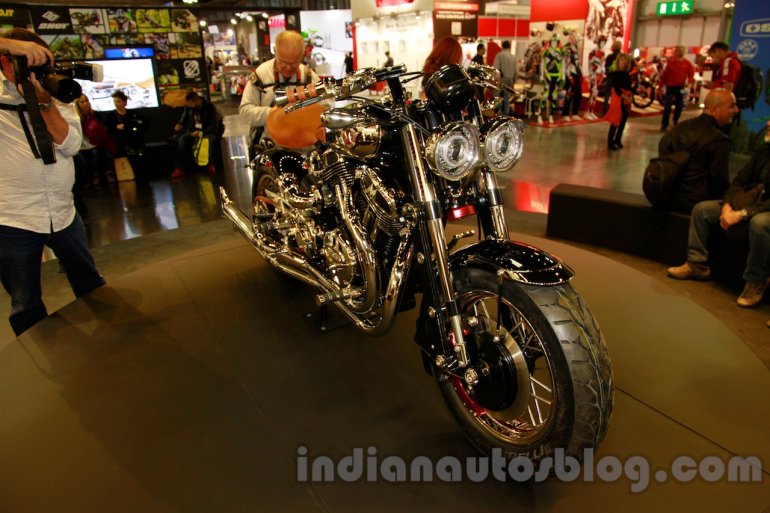 The company says that the design of the Model X Reloaded has been carefully analyzed to reenact the authentic Matchless lifestyle of yesteryear. The development of the new Model X Reloaded has resulted in 12 patents, says the firm.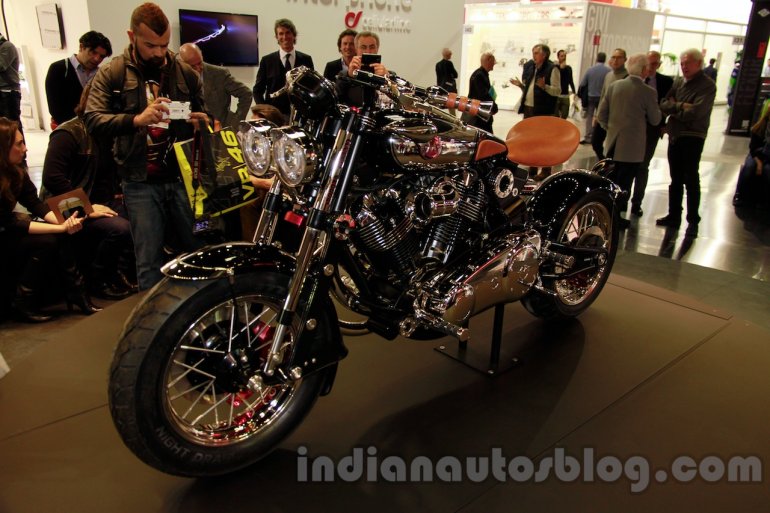 The classic motorcycle is full of meticulously detailed high quality elements. The 'castle' type adjustable front suspension is one of the salient features of the Model X Reloaded. The rear uses twin shock absorbers.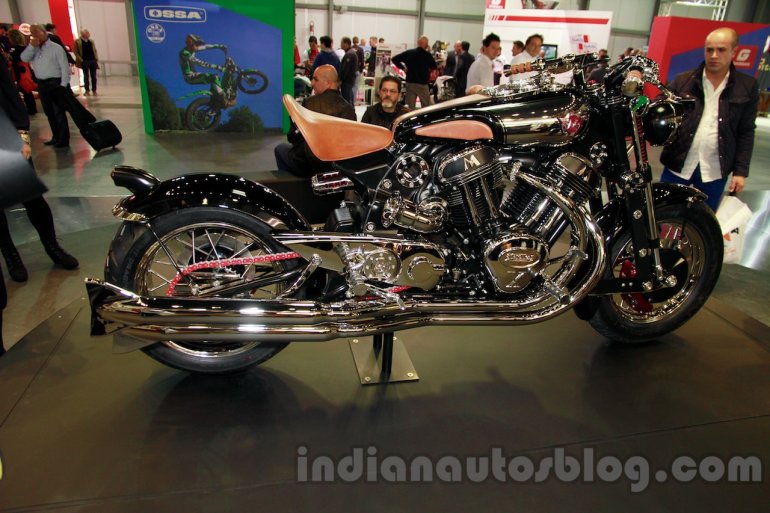 The "lamellar" construction of the frame is claimed to offer outstanding strength and flexibility. The front disc brake employs 12-piston calipers while the rear is retarded by 6-piston calipers.
The adjustable handlebar can be raised by 25 mm while the seat can be lowered by 6 mm. There are two sets of footpegs with controls for relaxed as well as sporty riding positions.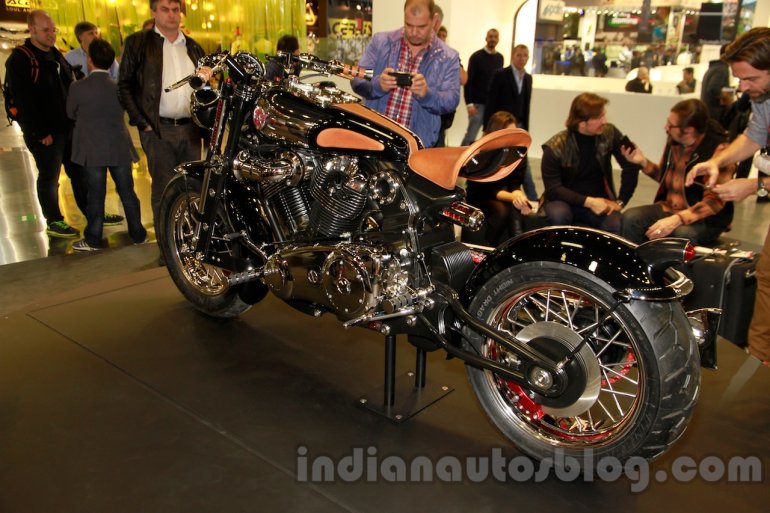 The Model X Reloaded is powered by a 1,916 cc V-Twin engine which has an automatic fan to keep the temperature in check. The power and torque figures have not been revealed yet.
Some more details are available in the press release below the gallery.
Matchless Model X Reloaded at EICMA 2014 - Image Gallery
Matchless Model X Reloaded - Press Release
[Head to Slideshare if you can't view the press release.]