Jul 04, 2013 - 10:52am IST
Filed under Ssangyong, Ssangyong Korando
Official images of the Ssangyong Korando C EV-R now available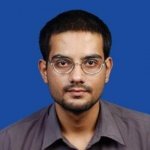 Shrawan Raja, I'm the Founder & CEO of IndianAutosBlog.com. I love teamwork and talking about cars.
Ssangyong presented the Korando C EV-R at the 2013 ENVEX show in Seoul mid-June. The electric version of the C-Segment crossover was developed with the support of Korea's Ministry of Environment with no immediate intention of series production.
Today we have images that reveal other angles of the car. The Korando C EV-R is powered by a 37kW petrol generator and a 16kWh battery. The undisclosed layout provides the car with a 500km range.