Jun 06, 2013 - 4:17pm IST
Filed under
Tata Motors
Tata Motors to launch CNG Nano, Sumo refresh and Indigo eCS facelift on June 19?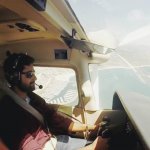 Anjan Ravi, I'm a true-blooded petrolhead. Hope you enjoy our news stories, launch coverages, motorshow coverages and test drive reports.
Indian Autos Blog has received an invite from Tata Motors to its Pune facility for a 'day long media event' scheduled for June 19.
While it's not new for a manufacturer to invite us for a plant tour/visit, Tata could be taking the same opportunity to launch not one, not two, but three cars, if a report on CarDekho.com right. All three of these launches would be cosmetic revisions however.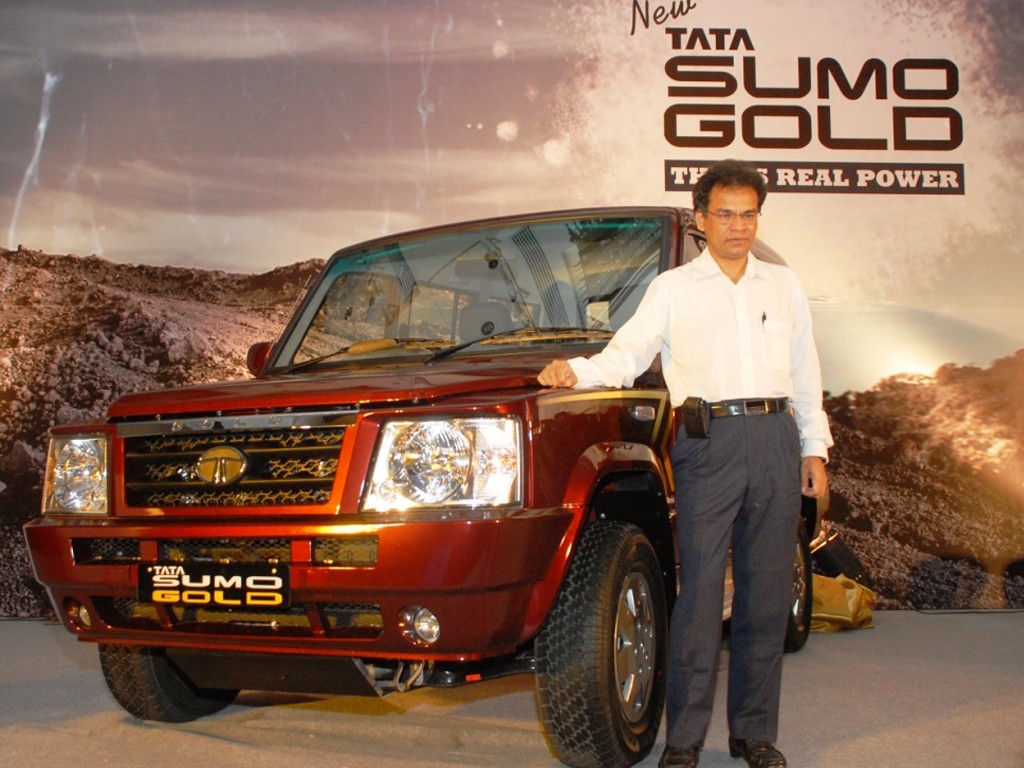 Launch number 1 from Tata could be the facelifted/updated Tata Sumo Gold. The Sumo Gold that you see here was launched way back in November of 2011 and has not seen an update since.
While we haven't come across any spyshots that could suggest a facelift, Tata could update the car with interior revisions. The updated Sumo Gold is expected to sport design tweaks to its interior, maybe to the tune of changing the seat fabric/door trim, while adding a few features such as an updated stereo system, Bluetooth connectivity or even an updated driver information system display. The details are very sketchy and we're speculating at this point.
Head to Page 2 to view Launch Number 2 from Tata Motors.
We have a good idea about the second launch from team Tata, which should be the Tata Indigo eCS facelift. Tata wouldn't be delaying the launch of the updated eCS any further as the compact sedan segment is witnessing the entry of new players like the Honda Amaze and the Mahindra Verito Vibe. Competition is pretty tight as it is.
From what we've seen through spy images, the refreshed eCS has an updated front fascia which sports a new 'smoked' lens headlight. That apart, the front grill has been altered to a new honeycomb design and there are plenty of chrome inserts. Foglamp enclosures are also tipped with chrome.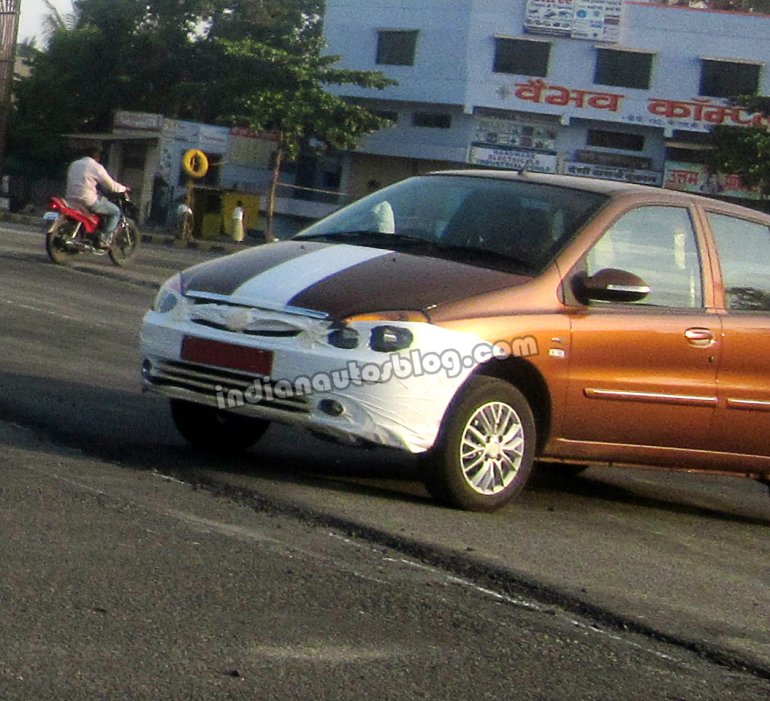 Tata is expected to offer a new alloy wheel design and a new exterior color called Urban Bronze. Both are seen in the above picture. The Urban Bronze color, or a derivative, is being added after a lot of positive feedback it has managed in the Safari Storme.
According to sources, the interior of the car will feature some revisions, one of them being a different color scheme (black+beige).
To check out the undisguised Indigo eCS facelift, click here.
Head to Page 3 to view the 2013 Tata Nano and the Nano CNG.
The next and by far the most important launch could be the 2013 Tata Nano. As our readers may be aware, the 2013 version sports some added features over the 2012 edition in the form of a new chrome strip at the front and rear, a newly designer rear bumper and a new blue body color.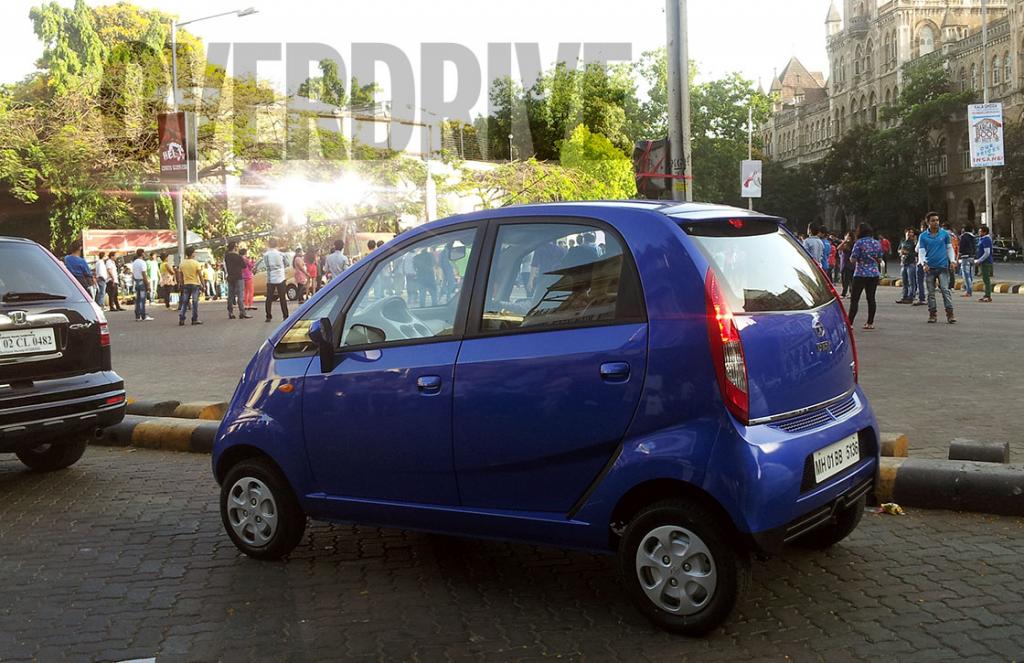 Sales of the Nano have seen a decline once again and Tata would want to get into damage control mode as soon as possible. When the 2012 Tata Nano was introduced, there was a significant increase in demand for the little car. Tata may want that magic to work once again.
Helping them gather a renewed interest in the car should be the job of the CNG version of the Nano which has also been expected for sometime now. We snapped the Nano CNG earlier this year on the Mumbai-Pune expressway and haven't seen or heard about it since. With petrol prices predicted to rise once again, the CNG Nano could be another source of sales in cities where it is available. Tata is expected to launch the CNG version of the Nano simultaneously with the 2013 model year Nano.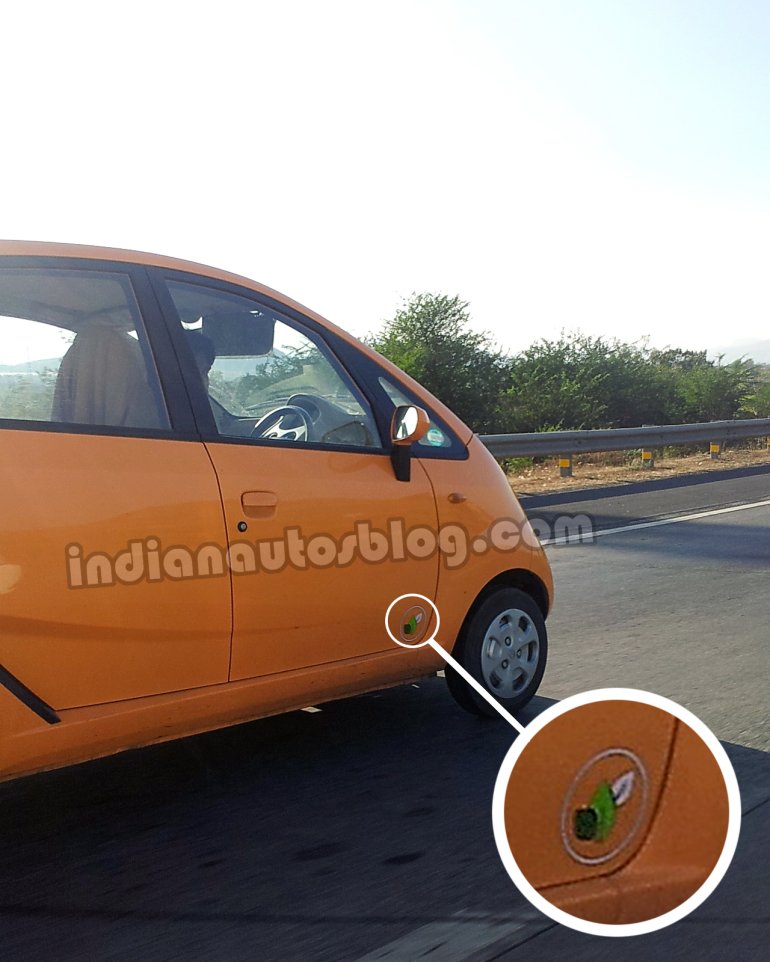 The event is just two weeks away and we expect some finer details to emerge through the next few days leading up to it.
[Source: Cardekho.com; Image credit for 2013 Nano - Overdrive]