May 25, 2013 - 3:22pm IST
Filed under Quick News, Maruti A-Star, Maruti Suzuki
Maruti Suzuki A-Star spotted in Jakarta
Anjan Ravi, I'm a true-blooded petrolhead. Hope you enjoy our news stories, launch coverages, motorshow coverages and test drive reports.
Okezone Autos has presented a spyshot of a Maruti Suzuki-badged A-Star driven in West Jakarta. The car has been imported into Indonesia for unreported purposes. Proportionally it is similar to LCGC (Low Cost Green Car) vehicles such as the Toyota Agya that would get tax exemptions if the drafted regulation is passed as expected.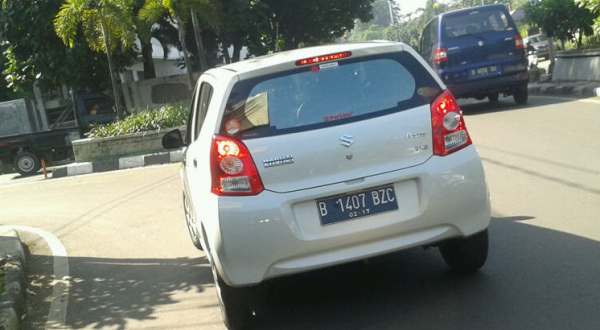 Suzuki is likely doing an overseas customer clinic, a common practice to car companies that have global operations. Since 2008, the A-Star is manufactured at the sole plant in India, and supplied world over as the Suzuki Alto, Suzuki Celerio and the Nissan Pixo. It is produced with a three-cylinder 1-liter engine paired to a 5-speed manual or a 4-speed AT.
[Source - autos.okezone.com]