Oct 08, 2012 - 7:16pm IST
Filed under Specials, Specials
Eye Candy - KitUp adds Zing! to some humdrum cars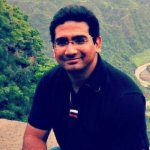 Kaustubh Shinde, They say sooner or later your passion finds you. Sometime in late 2009, I started writing for IAB and ever since then it has been a roller coaster ride for me. An amazing experience that has taught me a lot, taken me to new places, driven some great cars and met some amazing people. When you don't find me on IAB (very rarely), you will find me either at a coffee shop or an eatery or at the nearest gadget store. Hope you enjoy IAB as much as we do!
The Indian tuning scene may not be as advanced as other markets such as US and Japan, but we do have some hard working guys showcasing their talent with some exciting customized cars. Previously, we have seen the works of DC, Executive Modcar Trends and BigDaddyCustoms.
Today, it is time to focus on the work of KitUp Automotive from Coimbatore.
While going through some random posts of facebook yesterday, we came across these brilliant chaps who are adding the much needed ZING! to humdrum commuter cars.
A few customizations that caught our eye are –
Maruti Suzuki Ertiga –
It features customized skirts, revamped front grill with a new front bumper, dual spoilers, projector head lamps, DRL fog lights, new alloy wheels, dual pentagon exhaust and a new hood.
Renault Duster –
The KitUp Duster features side skirts, projector headlights, taillights with complete paint trim, rear spoiler, alloys wheels, customized front fascia and custom interiors.
Hyundai Verna –
The KitUp Hyundai Verna is by far my favorite one. It is very subtly done with hardly any 'excess'. It features a modified front fascia with a complete body kit. It also features new head lamps, tail lamp, dual spoilers, new alloys wheels and custom interiors.
2012 Maruti Suzuki Swift –
The Swift tried to mock the Audi A8 W12 with a fully chromed up from fascia. It also gets a new front bumper, multi-spoke alloy wheels, dual spoilers, dual exhaust and custom interiors.
2012 Honda City –
Topping the Hyundai Verna would be this frozen gray Honda City by KitUp. It features a full body kit with dual spoilers and sporty alloy wheels.
2012 Tata Nano –
We saved the best one for the last. The KitUp Tata Nano is just pure bling! It gets new bumpers, new hood design, new headlamps with body color finish, custom exhaust tip, custom interiors and and a really cool ICE system.
These are essentially customized kits which means that you can have the exact same kit on your respective car.
Of course, these are just some of kits that we liked. There are tones more on their facebook page. So head to it right away to show them some love!
Note – This is not an advertorial. No one has paid IAB for the above post.