Oct 01, 2012 - 12:29pm IST
Filed under Specials, 2012 Paris Motor Show
Meet the Concepts from 2012 Paris Motor Show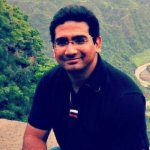 Kaustubh Shinde, They say sooner or later your passion finds you. Sometime in late 2009, I started writing for IAB and ever since then it has been a roller coaster ride for me. An amazing experience that has taught me a lot, taken me to new places, driven some great cars and met some amazing people. When you don't find me on IAB (very rarely), you will find me either at a coffee shop or an eatery or at the nearest gadget store. Hope you enjoy IAB as much as we do!
It wasn't all about Supercars at Paris. Many manufacturers also presented concept version of their future cars and future technologies for the masses to see. Here is a roundup of all the interesting concepts that caught our eye.
Smart ForStars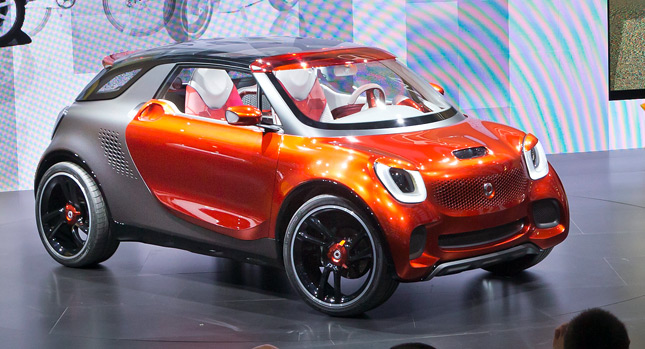 No this isn't a Smart car for Justin Bieber. The Smart Forstars Concept is designed to give you a clear view of the starry sky. Not interested in stars? You can have your own private movie screening thanks to a projector located in the front scoop of the bonnet.
The Smart Forstars Concept is a two seater SUC (Sports Utility Coupé) powered by an electric motor positioned on the rear axle. The electric motor gets its juice from a 17.6 kWh lithium-ion battery. Future Smart Fortwo models will be heavily inspired by this new concept.
Peugeot 2008 Soft-Roader Concept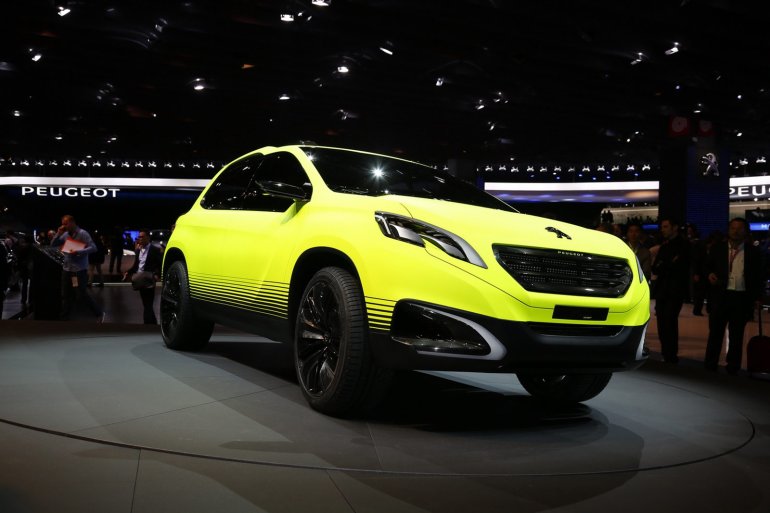 The 2008 Soft-Roader Concept is a follow-up to the 'Urban Crossover Concept' that was showcased at the Beijing Motor Show. The concept is 4.14m long and 1.74m wide. Under the hood, you will find a tiny 1.2L, three cylinder petrol engine generating 110 horsepower. Special attention has been given to reduce carbon emission
The production version will compete against the Skoda Yeti and the Nissan Juke, and should be ready by 2013.
Nissan Terra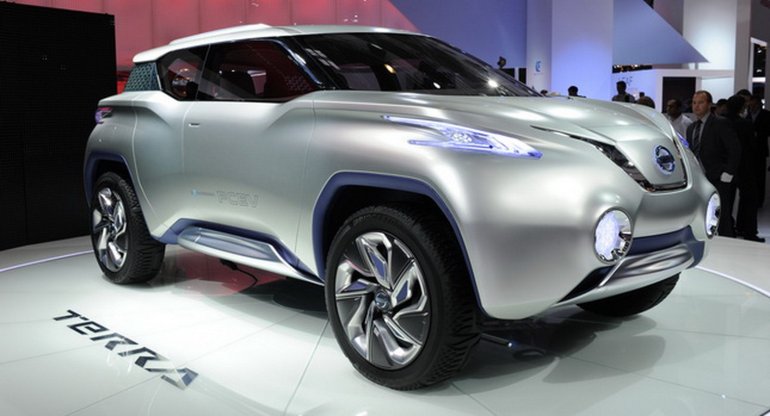 The Nissan Terra showcases Nissan's upcoming zero-emissions technology. The Terra is powered by a same technology of the Nissan leaf on the front axle. At the rear, each back wheel incorporates an electric motor providing all-wheel drive on demand.
Unlike the Nissan Leaf, the Terra is powered by a compact hydrogen fuel cell stack that powers all three motors. On the inside, the Terra has a detachable electronic tablet to replace the traditional instrument cluster.
BMW Hybrid Active Tourer
BMW's Active Tourer Concept is BMW's first ever front wheel drive car. It is powered by BMW's eDrive hybrid system which mates a 1.5-liter turbocharged three-cylinder petrol engine that drives the front wheels with an electric motor that powers the rear axle. The electric motor is powered by an a lithium-ion battery pack that can be charged using a regular socket.
The car can be solely driven on electricity for a range of more than 30 km. The production model will be called the BMW 1 Series GT and it will be powered by BMW's new TwinPower family of engines.
Ssangyong e-XIV Crossover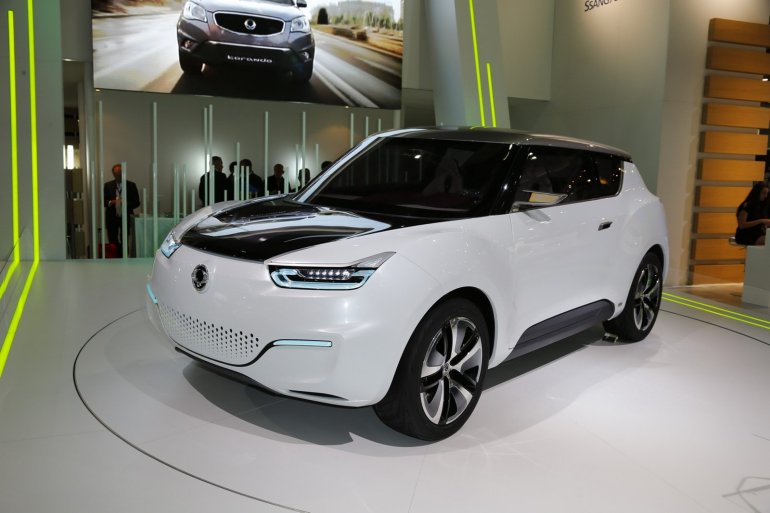 Ssangyong presented electric-exciting user-interface vehicle (e-XIV). It is a future B segment crossover targeted towards the younger audience. It is powered by an electric motor equipped with a range-extender hybrid powertrain. A small petrol engine recharges the batteries when they run out of juice.
Ssangyong has promised that they will put the XIV series in production very soon, but it has yet to announce a fixed date.
Suzuki S-Cross Concept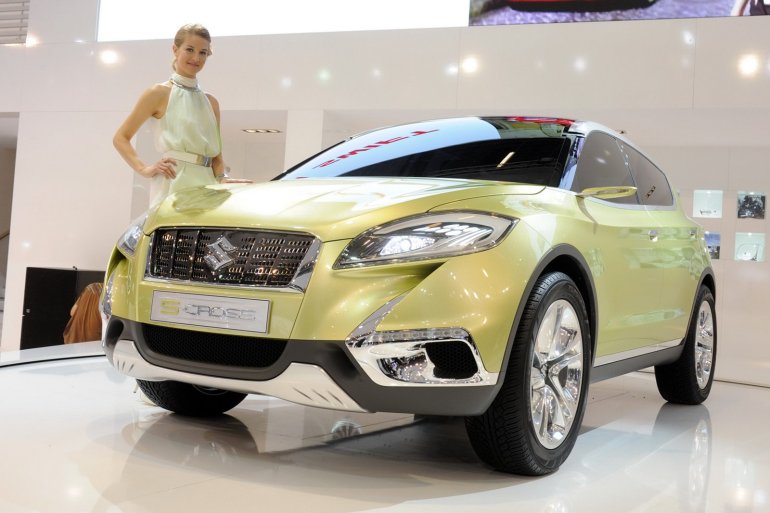 The Suzuki S-Cross Concept envisions Suzuki's dream to enter the compact SUV segment. The S-Cross is a C-segment crossover that is 160mm longer, 85mm wider and 20mm lower than the AWD version of the Suzuki SX4.
Suzuki isn't clear whether the S Cross will replace the SX4 or will sit under it. Do note that Maruti Suzuki also has plans to put the XA Alpha in production very soon. No mechanical details are available but Suzuki has mentioned that the production model will be the lowest CO2 emissions in the C-segment of crossover cars.
[A BIG thanks to AutoBlog and CarScoop for providing us live images and information]