Oct 10, 2012 - 3:12pm IST
Filed under
Chevrolet Cruze
Do you like this imaginary Chevrolet Cruze Coupe?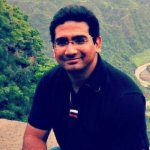 Kaustubh Shinde, They say sooner or later your passion finds you. Sometime in late 2009, I started writing for IAB and ever since then it has been a roller coaster ride for me. An amazing experience that has taught me a lot, taken me to new places, driven some great cars and met some amazing people. When you don't find me on IAB (very rarely), you will find me either at a coffee shop or an eatery or at the nearest gadget store. Hope you enjoy IAB as much as we do!
The Chevrolet Cruze is the sportiest, most affordable sedan on sale in India today.
With its aggressive front fascia, fiercely powerful 2-liter VCDI engine and voluptuously saucy interiors, it's no surprise that it is every boy's dream ride.
Internationally, the Chevy Cruze is available in three body styles – sedan, wagon and hatchback. Chevy has been toying with the idea of introducing a coupe variant for the Cruze since ages. Our good friend from Malaysia Theophiluschin has penned down an SS coupe variant of the Cruze which looks absolutely fantabulous.
The Chevrolet Cruze Coupe would be a spiritual successor to the Cobalt and Cavalier coupes. It should get a more powerful version of the 2.0L engine. It should also be endowed with a sportier suspension setup, sharper steering, and bigger brakes to match the looks.
Another angle to the story is that this rendering also gives us a glimpse of the next generation Chevrolet Cruze that arrives in 2015. The all-new Cruze will be underpinned by a modular D2XX platform.
GM plans to build 2.5 million vehicles a year by 2018 on this new platform. The 2015 Chevrolet Cruze will also get a brand new 2.0 Eco-D engine which is currently being developed by GM's Powertrain teams in Torino, Italy and Pontiac, Michigan.
But let's face the harsh reality - the Chevrolet Cruze Coupe has no future in India. India, as a market, pretty much likes to stick to the old fashioned four door sedan format. Out-of-box body styles such as coupes, convertibles, station wagons have never managed to put up a respectable show.
Possibly in the future, we could see these saucy design running up and down the Indian streets. Until then, the Cruze Coupe can run up and down in our dreams ;-)
[Source: Theophiluschin.com]