Oct 04, 2012 - 9:46am IST
Filed under Hyundai, Hyundai HB20
Check out these speculative variants of the Hyundai HB20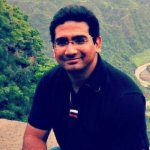 Kaustubh Shinde, They say sooner or later your passion finds you. Sometime in late 2009, I started writing for IAB and ever since then it has been a roller coaster ride for me. An amazing experience that has taught me a lot, taken me to new places, driven some great cars and met some amazing people. When you don't find me on IAB (very rarely), you will find me either at a coffee shop or an eatery or at the nearest gadget store. Hope you enjoy IAB as much as we do!
Its one of the most anticipated models in the Brazilian market. The Hyundai HB20 is reaching showrooms all across Brazil enjoying the reception of a top movie star.
They Hyundai HB20 was recently unveiled in Brazil to take on the Toyota Etios and Volkswagen Gol and we loved it for its fluidic styling and the simple interior.
Our friends from Car.blog.br have presented us with two speculative renderings of the extended HB20 family. Hyundai is betting big on the HB20 platform to make headway in Brazil. Thus, there is a very good chance that these variants will head to production sometime in the future.
First one is the obvious HB20 sedan which looks like a complete sedan and not a hatchback with a boot. Thanks to the sweptback front fascia of the HB20, the rear is able to nicely blend in with fluidic styling. If the HB20 sedan heads to production, it will compete against the Toyota Etios sedan, Fiat Grand Siena and VW Voyage .
The second one is sort of an 'Alltrack' version of the HB20. It features plastic protective cladding on the side with raised ride height. It also features roof rails and wider profile tires to grip slushy certificate. If this goes into production, it will compete against the Volkswagen Crossfox.
If Hyundai is planning to extend the availability of the HB20 family, we would love to welcome the new family members to India with open arms.
The HB20 sedan feels like the perfect Accent replacement, but we'll have to see if HMIL choose to develop their own car to avoid cannibalization or the shortfalls of a introducing a product that was primarily meant for another part of the world.
[Source: www.car.blog.br]