Oct 10, 2012 - 8:29pm IST
Filed under BMW, BMW 2 Series
Can the BMW 2 Series slay the Mercedes CLA and Audi A3 Sedan?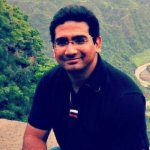 Kaustubh Shinde, They say sooner or later your passion finds you. Sometime in late 2009, I started writing for IAB and ever since then it has been a roller coaster ride for me. An amazing experience that has taught me a lot, taken me to new places, driven some great cars and met some amazing people. When you don't find me on IAB (very rarely), you will find me either at a coffee shop or an eatery or at the nearest gadget store. Hope you enjoy IAB as much as we do!
As luxury manufacturers look at new segments to tap, we see some really creative products coming to the surface. The one segment that we have our eyes latched on is the sub-entry level premium sedan category.
If there isn't such a segment, consider that we've just created it.
Mercedes is developing the CLA Class sedan to sit below the C Class. Audi is developing the A3 sedan to challenge the Mercedes CLA. The Bavarian automaker recently confirmed that it is also eyeing the segment.
Today some more details have trickled in regarding the sub BMW 3 Series sedan.
BMW plans to split the 1 Series to form a 2 Series model lineup. The coupe and convertible versions of the old 1 Series will wear the BMW 2 Series badge. There will be a Gran Coupe version of the BMW 2 Series which will be a direct competitor to the Mercedes CLA and the Audi A3 sedan.
The BMW 2 Series Gran Coupe will be offered in a rear-wheel-drive configuration. It will be built on a slightly lengthened BMW 1 Series chassis and will feature a lower elongated roofline. It will be pitched as a spiritual successor to the E30 generation 3 Series.
Two engine options will be offered –
2.0 petrol engine with 150 HP, 177 HP, or 218 HP
2.0 turbo diesel engine producing 214 HP
Both engines will be available with either a six-speed manual transmission or an optional eight-speed automatic transmission.
The BMW 2 Series Gran Coupe will turn into reality sometime in 2015.
[Source: topspeed.com & bimmerpost.com]