Oct 03, 2012 - 11:44am IST
Filed under Volkswagen, Volkswagen XL1
133 kmpl Volkswagen XL1 will be on sale next year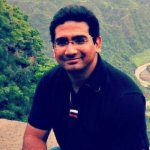 Kaustubh Shinde, They say sooner or later your passion finds you. Sometime in late 2009, I started writing for IAB and ever since then it has been a roller coaster ride for me. An amazing experience that has taught me a lot, taken me to new places, driven some great cars and met some amazing people. When you don't find me on IAB (very rarely), you will find me either at a coffee shop or an eatery or at the nearest gadget store. Hope you enjoy IAB as much as we do!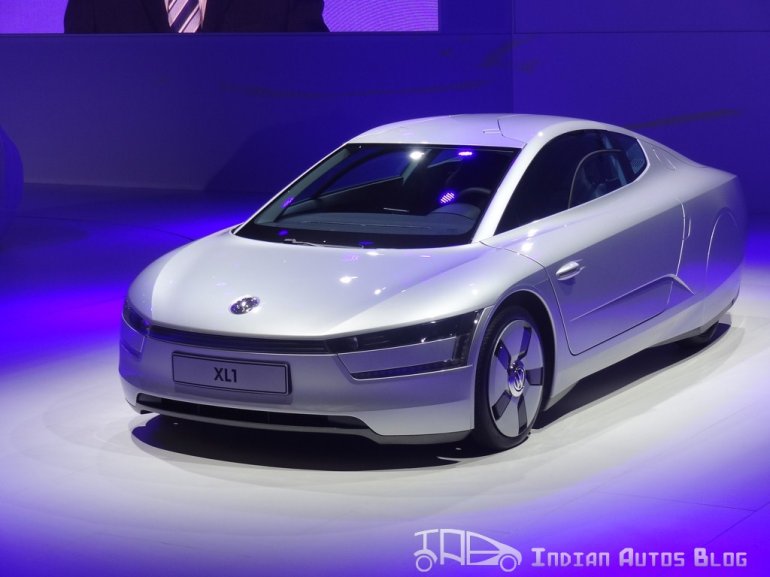 133 Kilometers per liter; take a seat and absorb this imaginary figure.
Except that this is not an imaginary figure anymore. Volkswagen has finally spilled beans on the production plans of the Volkswagen XL1 Concept.
Volkswagen board member Professor Ulrich Hackenberg told WhatCar that the XL1 – a 313mpg two-seater - will go in sale in limited numbers next year.
If you had a chance to stroll through the VW booth at the 2012 Delhi Auto Expo, you may have seen this UFO-like object on display and asked yourself if the aliens had beamed into Pragati Maidan to see the what earthlings drive.
Hackenberg himself has driven the production model of the XL1 for more than 500 km to test its durability.
The concept version of the XL1 was on display at the 2012 New Delhi Auto Expo and was well appreciated by the Indian masses.
The XL1 is powered by a diesel-electric hybrid powertrain. The diesel duties are done by 800cc compact twin-cylinder TDI turbodiesel engine which is also paired with an electric motor and seven-speed dual-clutch transmission. Because the whole car weighs just 765 kg thanks to the usage of superlight and supercostly materials, the XL1 is able to achieve the magical figure 133 kmpl.
Hackenberg also said production was likely to be limited to 50 units (making it the Bugatti Veyron of fuel economy) to preserve its high-tech and early adopter appeal. However, if the model clicks, a engineering capacity for up to 5,000 models will be put up in place.
[Source: whatcar.com]