Sep 08, 2012 - 10:44am IST
Filed under
Funny
When was the last time you felt this way in a car?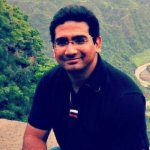 Kaustubh Shinde, They say sooner or later your passion finds you. Sometime in late 2009, I started writing for IAB and ever since then it has been a roller coaster ride for me. An amazing experience that has taught me a lot, taken me to new places, driven some great cars and met some amazing people. When you don't find me on IAB (very rarely), you will find me either at a coffee shop or an eatery or at the nearest gadget store. Hope you enjoy IAB as much as we do!
The last few weeks have been very serious work at IAB. For some time now, we are all about car launches, car reviews and CEO interviews.
[can't see the video above? Head over to Youtube]
However, we just came across a super video on Youtube that reminded why we do this day in and day out.
The video is titled 'Best of Acceleration' and just like any 'Best of _' album, this video is the tribute to the joyous feeling of acceleration. There is something magical about the feeling you get when the pedal meets the metal. It can put a smile on your face after an arduous day at work.
When was the last time you felt this way?