Sep 29, 2012 - 2:26pm IST
Filed under Volvo, Volvo V40 Cross Country
Volvo V40 Cross Country confirmed for a March 2013 launch?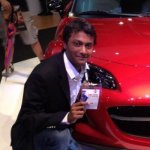 Nithyanandh K, As a toddler, those wheeled machinery fascinated me even before I knew what they're called as! So here I'm, petrolhead by birth, Mechanical engineer by qualification and automotive reporter by profession!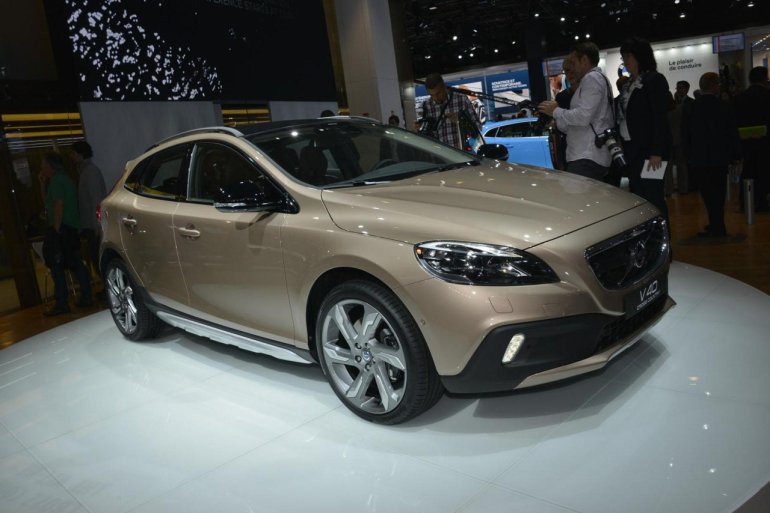 The Volvo V40 Cross Country has been unveiled at the Paris motor show and guess what, it's coming to India.
The Cross Country is Volvo's bid to infuse go anywhere capability in the V40 hatchback. Volvo hopes the V40 Cross Country will give them the much needed volume boost in India. Currently most of the luxury car buyers look no further than the German giants.
The name Volvo is always synonymous with safety. Living up to this claim, the V40 broke the Euro-NCAP crash test records and was adjudged as the safest vehicle in its category.
The Cross Country version rides on a raised suspension and at 173 mm, its 40 mm taller than the regular V40. It also gets some visual upgrades to boost its off-road image.
The grill has big honeycomb mesh, the bumper is redesigned and has black plastic cladding. There is a skid plate in the chin and and the mirrors are black to match the bumper.
On the side, a new six-spoke alloy, stylish silver scruff plates and a high stance tell the beholder that its a Cross Country version. The rear is of a typical modern Volvo, the car looks like XC60 in its infancy. The interior gets premium leather seats.
The Volvo V40 Cross Country will be available with T4 and T5 petrol engines. The latter produces 259 bhp and is mated to a six-speed autobox.
According to NDTV's Car and Bike Show host Siddharth Vinayak Patankar, Volvo will launch the V40 Cross Country in India by March next year as a Completely Built Unit (CBU) and deliveries will begin by May.
The Volvo V40 Cross Country will be pitched against the BMW X1, Audi Q3 and Merc B Class. Price is expected to undercut all these three, right Volvo?
[Image sourced from WorldCarFans.com; News - Facebook.com/CNBShow]