Sep 02, 2012 - 5:56pm IST
Filed under Suzuki, Maruti Suzuki Swift Dzire
Patent leaks reveal that Swift Dzire is heading to China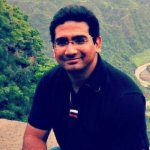 Kaustubh Shinde, They say sooner or later your passion finds you. Sometime in late 2009, I started writing for IAB and ever since then it has been a roller coaster ride for me. An amazing experience that has taught me a lot, taken me to new places, driven some great cars and met some amazing people. When you don't find me on IAB (very rarely), you will find me either at a coffee shop or an eatery or at the nearest gadget store. Hope you enjoy IAB as much as we do!
So guess where the new Swift Dzire heading to after being launched in Uruguay, Chile and Algeria. Yes, it is heading to the land of dragons – China. 
ChinaCarTimes have got their hands on some leaked pictures from the patent office. The pictures reveal the Suzuki Swift Dzire sketches, clearly hinting on an impending launch
The Suzuki Swift Dzire has been on a world tour since the time it was launched in India. After going halfway through the world, China could hugely boost the sales.
China, being a predominantly petrol market, is expected to get the petrol model of the Dzire powered by a 1.2 K series petrol engine with 86 bhp. It could be mated to a 5 speed manual transmission or a 4 speed automatic.
There is also a good possibility of Suzuki customizing the Swift Dzire for Chinese likings. Clearly, China does not provide any sub 4 meter tax benefits so the wheelbase could be extended owing to popularity of the LWB models in China.
Details are a bit sketchy right now. We will keep you updated on any further progress in this direction.
[Source: Chinacartimes.com]