Sep 13, 2012 - 4:20pm IST
Filed under Porsche, Porsche Macan
Porsche ups Macan sales target; Aims to deliver 75,000 units in Year 1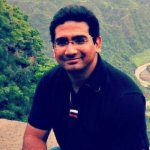 Kaustubh Shinde, They say sooner or later your passion finds you. Sometime in late 2009, I started writing for IAB and ever since then it has been a roller coaster ride for me. An amazing experience that has taught me a lot, taken me to new places, driven some great cars and met some amazing people. When you don't find me on IAB (very rarely), you will find me either at a coffee shop or an eatery or at the nearest gadget store. Hope you enjoy IAB as much as we do!
We are eagerly waiting for Porsche's latest and smallest crossover, the Macan.
If you didn't know, the Porsche Macan is a sub-Cayenne crossover based on the Audi's Q5 platform.
When ready, it will compete against the BMW X3, Mercedes ML Class and Land Rover Freelander.
Being a smaller crossover that has immense untapped potential in all kinds of markets, Porsche has huge plans for the Macan crossover. When Porsche first announced the Macan crossover, it expected to sell around 45,000 units every year. But now, Porsche has increased the sales forecast to 75,000 units every year.
Porsche's procurement chief, Uwe-Karsten Staedter has informed suppliers that production at its Leipzig factory will be ramped up to 75,000 by the end of next year just for the Macan.
This is at a time when parent Volkswagen has reduced its annual forecast. To up the prediction for its newest model by 66 percent is a sign of massive confidence by Porsche.
The Macan will be presented at the Frankfurt Motor Show in September next year, and then go on sale in early 2014.
If the Macan wants to get anywhere close to its targets, Porsche will most certainly launch it in emerging luxury markets such as China and India. More importantly, Porsche sees India has a very huge market with excellent growth potential
To know more about the Macan, Head to our comprehensive deep dive over here.
[Source: europe.autonews.com]
[Rendering courtesy Quattroruote.it]