Sep 05, 2012 - 12:43pm IST
Filed under Mercedes-Benz, Mercedes S Class
Video - Mercedes teases the new 2014 S class with an "Aesthetics S"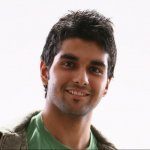 Gaurav Malik, A fellow wheeler who has been associated with Indian Autos Blog since December 2011 and a huge fan of SUVs. What's my favorite one you ask? It has to be the Range Rover!
The soon to debut Mercedes S-class is one of the hot topics these days with numerous spy shots and videos driving in every now and then. Now, Mercedes has launched a video explaining the "AESTHETICS S" sculpture of the upcoming S class.
[Can't see the video? Head to Youtube right away!]
Teasing with just a couple of bold lines and combining the spy shots, we can clearly see that the new S class will adopt the latest Mercedes design theme.  The sculpture will be revealed at the Paris Motor Show later this year.
Codenamed W222, the new S class will offer some futuristic tech on board and will host much enhanced safety features like "Braking Bag" (read more about it here).
From high altitude testing (read about it here) to the unbearable heat of Dubai (read about it here), Mercedes will not be leaving any stone unturned before the official debut.

Mercedes will be launching the S class in several avatars including the long wheelbase version, which will fill up the space for the discontinued Maybach. Read a comprehensive product deep dive over here
The automaker is still remains confused whether to host the world premier in Europe, US or China. In China, the company grew just one percent last year lagging far behind its German rivals, BMW and Audi. However, China is an extremely important market for luxury manufacturers
So it's a tough decision  for the company as to whether launch it in China and send a message or to go with the usual.