Sep 07, 2012 - 1:51pm IST
Filed under Maruti Suzuki, Maruti Swift Dzire
Listen to this - Maruti Swift Dzire is sitting on 65,000 bookings!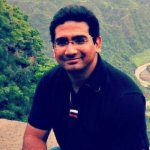 Kaustubh Shinde, They say sooner or later your passion finds you. Sometime in late 2009, I started writing for IAB and ever since then it has been a roller coaster ride for me. An amazing experience that has taught me a lot, taken me to new places, driven some great cars and met some amazing people. When you don't find me on IAB (very rarely), you will find me either at a coffee shop or an eatery or at the nearest gadget store. Hope you enjoy IAB as much as we do!
We started the morning with the news of Renault Duster clocking 15,000 bookings. Impressive – Yes!
But it is not as impressive as Maruti Suzuki, can such a situation ever arise?
The largest car manufacturer in India, Maruti Suzuki, is sitting on a monumental 65,000 bookings for the Swift Dzire.
The recent labor woes have disturbed Maruti Suzuki's backlog insanely. Waiting periods are extending to anywhere between 6 - 9 months.
The backlog is so huge that the automaker plans to produce the compact sedan at its Gurgaon facility in addition to output from the Manesar plant. The Dzire was originally produced at the Gurgaon plant, but the new model was moved to Manesar facility because the components were identical to the Swift.
Currently, Maruti Suzuki is producing 250 units of the Swift Dzire every day. At this pace, it would take them 260 days to complete the backlog. Meanwhile the bookings at the dealerships are only increasing by the day.
The Dzire's elder sister Ertiga is in a similar position, gathering 45000+ bookings. Maruti Suzuki is definitely flushed with orders and they have huge capacity constraints with limited production at Manesar.
The automaker is looking at 10 per cent increase in overall production this fiscal and the Manesar factory is likely to return to full employee strength by the end of the month.
[Source: Business-Standard.com]