Sep 01, 2012 - 6:04pm IST
Filed under Mahindra, Mahindra Verito
Video - Have you see the latest Mahindra Verito TV commercial?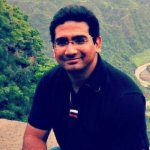 Kaustubh Shinde, They say sooner or later your passion finds you. Sometime in late 2009, I started writing for IAB and ever since then it has been a roller coaster ride for me. An amazing experience that has taught me a lot, taken me to new places, driven some great cars and met some amazing people. When you don't find me on IAB (very rarely), you will find me either at a coffee shop or an eatery or at the nearest gadget store. Hope you enjoy IAB as much as we do!
If Tata Motors has Tanaka San, Mahindra has the Verito Man...and he has returned to silver screen to promote the facelifted Mahindra Verito. Here is the latest TV commercial of the Verito Man outsmarting the baddies in his own distinctive style
[Can't see the video? Head to Youtube right away!]
The Mahindra Verito (essentially a Dacia Logan) was recently given a cosmetic facelift to bring the design in-line with the Mahindra family. The facelift came as surprise because the Mahindra Verito was doing quite decently in terms of sales.
The facelift is purely cosmetic so nothing was changed in the mechanicals. It is still powered by the same 1.4 MPFI petrol engine and the world renowned 1.5 DCi diesel engine. For a complete list of changes that were incorporated, head to our comprehensive report over here.