Sep 14, 2012 - 2:07pm IST
Filed under
Audi
Immensely powerful Audi SQ5 TDI heads to production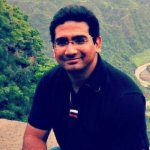 Kaustubh Shinde, They say sooner or later your passion finds you. Sometime in late 2009, I started writing for IAB and ever since then it has been a roller coaster ride for me. An amazing experience that has taught me a lot, taken me to new places, driven some great cars and met some amazing people. When you don't find me on IAB (very rarely), you will find me either at a coffee shop or an eatery or at the nearest gadget store. Hope you enjoy IAB as much as we do!
At this year's 24 Hours of Le Mans, Audi showcased the immensely powerful SQ5 SUV. The Audi SQ5 is the first ever diesel model to wear an 'S' badge.
[can't see the video above? Head over to Youtube]
Now, news comes in from Germany that the Audi management is convinced about its chances in the real world, and has decided to put the Concept SQ5 into production for a mind boggling price of 65 lakhs!
What is different about the Audi SQ5 TDI?
Audi SQ5 TDI exterior changes
New bumpers
New grille
Spoiler mounted at the tailgate
20-inch alloys
Aluminum-like side mirror covers
20-inch alloys
Audi SQ5 TDI interior changes
Fine Nappa leather sport seats
Multifunction sports steering wheel
Revised instrument cluster
S badges around the cabin
Audi SQ5 TDI mechanical changes
A twin-turbo 3.0-liter V6 TDI engine that develops 309 hp/650 Nm
Suspension has been tuned and the body has been lowered by 3cm
8-speed tiptronic transmission
Quattro all-wheel drive
The Audi SQ5 sprints from 0-100 kph in just 5.1 seconds, and accelerates all the way to 250kph. As this is a diesel variant, the fuel economy stands at 13.8kpl.
The presentation of the new limited edition will take place at the Paris Motor Show that is held in later September. Only 50 models will be produced and deliveries will begin next year.
[Source: carscoop.blogspot.com]