Aug 08, 2012 - 11:30am IST
Filed under Mahindra, Ssangyong Korando
Video: SsangYong Korando makes a case for itself by being cheap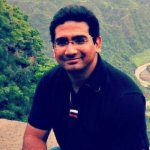 Kaustubh Shinde, They say sooner or later your passion finds you. Sometime in late 2009, I started writing for IAB and ever since then it has been a roller coaster ride for me. An amazing experience that has taught me a lot, taken me to new places, driven some great cars and met some amazing people. When you don't find me on IAB (very rarely), you will find me either at a coffee shop or an eatery or at the nearest gadget store. Hope you enjoy IAB as much as we do!
The Ssangyong Korando was recently launched in the UK and the local marketing team has been working overtime listening to customers and updating trim lines and devising promotional campaigns.
[can't see the video above? Head over to Youtube]
We are presuming that it is not doing so well against its rivals possibly because of an alien manufacturer brand. To improve the situation, Ssangyong has released a TV commercial where the Korando tries to market itself by being a cheap crossover.
The Korando is launched in the UK at a stunning price of £18,795 (16.16 lakh rupees) making it the cheapest crossover that money can buy. When compared to the rivals, the Korando offers savings from £2,805 to nearly £6,000 (2.41 lakh to 5.15 lakh).
However, the UK market is still tilting towards the Kia Sportage, Hyundai ix35, Skoda Yeti and the Nissan Juke. We aren't exactly sure what Ssangyong should do to make the Korando a more competitive product, but we have a comment box below where your thoughts could enlighten us and the fellow reader!