Aug 17, 2012 - 1:29pm IST
Filed under Toyota, Toyota Corolla
Old Toyota Corolla gets a small facelift to live on in China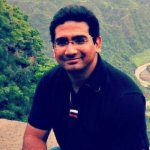 Kaustubh Shinde, They say sooner or later your passion finds you. Sometime in late 2009, I started writing for IAB and ever since then it has been a roller coaster ride for me. An amazing experience that has taught me a lot, taken me to new places, driven some great cars and met some amazing people. When you don't find me on IAB (very rarely), you will find me either at a coffee shop or an eatery or at the nearest gadget store. Hope you enjoy IAB as much as we do!
The Toyota Corolla was and still is one the best D segment cars you can buy in India. It's not just us who are saying that, the sales figures say that as well.
Currently, you can only buy the 10th generation Toyota Corolla in India also known as the Toyota Corolla Altis.
But do you remember the old one?
If you do, here we have a facelifted version of the old Toyota Corolla from China. Renamed and sold as the Toyota Corolla EX (right), it gets a new grille, new front lights and a new bumper (left). It is motored by a 1.6 liter petrol engine with 120hp, mated to a 5-speed manual or 4-speed automatic.
It will debut late this month at the Chengdu Auto Show with a price tag of 92,800 yuan (8.12 lakhs) making it the cheapest Toyota you can buy in China.
Cars in China are recycled and sold under the new generation example, or are packed with new labels and sent to the retail outlet of a sub-brand.
[Source: Carnewschina.com & AutoHome.com.cn]