Aug 28, 2012 - 12:55pm IST
Filed under Renault, Car Reviews, Renault Scala, Renault Scala Review
Renault Scala Driving Review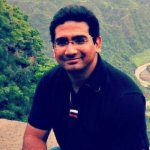 Kaustubh Shinde, They say sooner or later your passion finds you. Sometime in late 2009, I started writing for IAB and ever since then it has been a roller coaster ride for me. An amazing experience that has taught me a lot, taken me to new places, driven some great cars and met some amazing people. When you don't find me on IAB (very rarely), you will find me either at a coffee shop or an eatery or at the nearest gadget store. Hope you enjoy IAB as much as we do!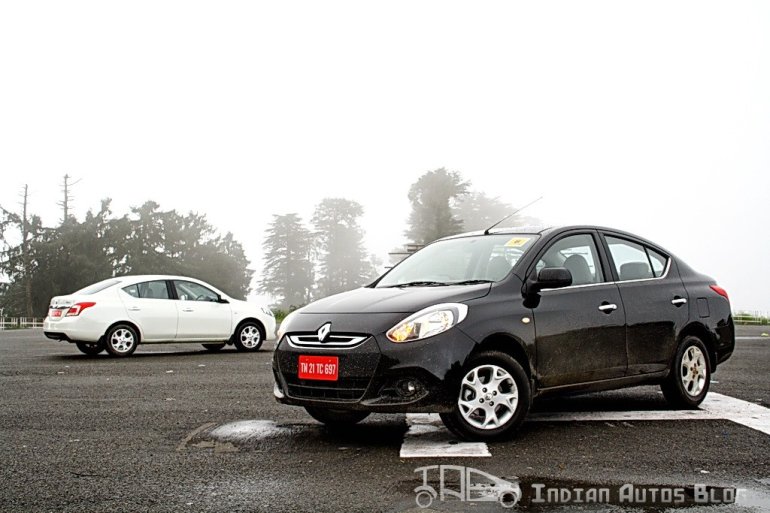 So a brilliant exterior and the same old interior - that's the Renault Scala for us until this point. But how does it feel to drive? Renault has a good lineage of cars that drive very well on Indian roads.
Sure, Nissan tested the Sunny through the length and breadth of the country to make sure that it was fit for Indian roads. However, did Renault change the dynamics of the car to improve the driving experience?
Clearly, Renault must have had a ton of feedback because the Nissan Sunny has been on sale for quite a while now. It is a very good car to drive but there are a few specifics which could be worked upon. So how different is the Scala to drive?
What powers the Renault Scala?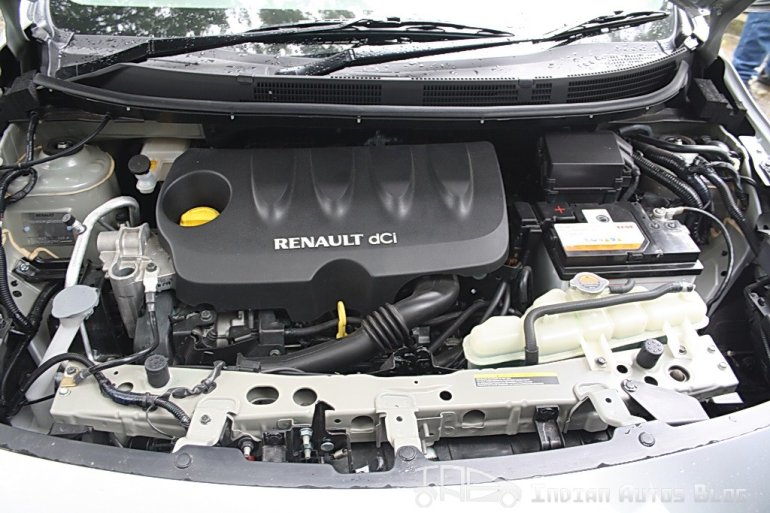 Unlike the Pulse which was initially only launched in diesel, the Scala will be launched in both petrol and diesel avatars. The petrol variant will come fitted with a XH2 1.5L engine that generates 99 PS of peak power @ 6,000 rpm and 134 Nm of Torque @ 4,000 rpm.
The diesel power will come from a from a familiar K9K mill that motors the Pulse, Micra, Logan, Verito, Sunny, Fluence, Duster, Evalia and now the Scala. On the Scala, the K9K mill generates 86 PS of power @ 3,750 rpm and 200 Nm of torque @ 2,000 rpm. We have only driven the diesel so far (expected to be the most popular variant) and hence our views are restricted to the diesel model.
We have driven the K9K engine in almost every car that it is on sale right now and the second most popular diesel engine in India never disappoints. Start the engine and it quickly settles into a smooth drum. In the Scala, it is not very noisy at idling.
Both engines are mated to a 5-speed manual transmission that feature on the Micra, Duster RxL and the Evalia. The shifts are long but very positive. The gates are somewhat precise. The gear ratios are engineered to provide easy drivability both in city and on the highways. 1st, 2nd and 3rd are really very strong and brilliant for overtaking. The 4th gear should be used more for cruising than cornering.
The Renault Scala's turbocharged diesel engine has evident lag below 1,700 rpm. Looking beyond this little irritant, the engine is very rev happy and speeds all the way to 5,000 rpm with no difficulty. Once you are past 2,000 rpm, the engine turns very responsive.
The good thing is that keeping this engine at boil is very easy in the Scala. Adding to that, the fact that this engine produces the same amount of torque as it does in the Evalia (a much bigger and heavier MPV) means the Scala can really move!
The NVH levels are good for double digit speeds but once triple digit speeds are reached, a lot of noise creeps into the cabin. The NVH insulation is adequate for most times but not comprehensive.
How is the ride and handling?
The Scala is a front wheel drive architecture with conventional MacPherson struts at the front with a torsion beam rear axle. Although there is nothing different about this setup, the mechanicals have been sorted properly.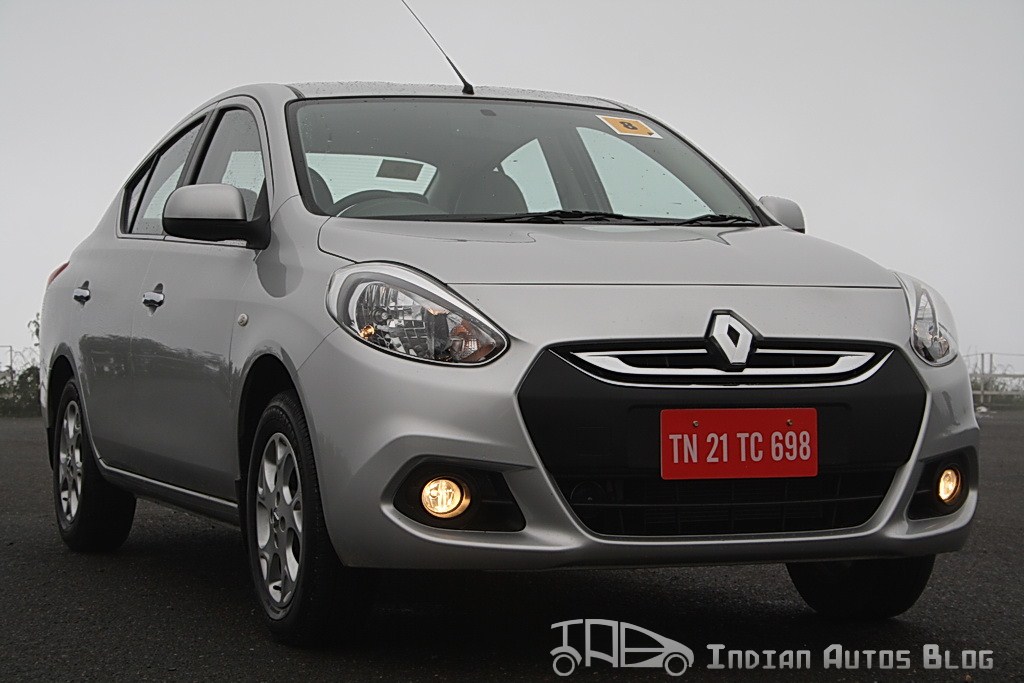 The electronic power steering provides good feedback below 120 km/hr. Thanks to EPS, 185/70 profile Bridgestone tyres and a light clutch pedal, the city drivability of the Scala is excellent. The Bridgestone OEM tyres are very grippy and confidence inspiring. To make them squeal, you really need to hoon it.
The Scala gets a combination of disc at front and drum at rear. The brakes are not as crisp as we would have hoped but are good for emergency stops. ABS with EBD is standard across all models, and don't intrude during braking.
The Scala absorbs rough sections and bad roads beautifully thanks to well-adapted suspension set up and meaty tyres. There is some amount of body roll but the Scala manages to inspire a good amount of confidence in corners as well. Although there is vigorous body movement when driven over pot holes, you are not tossed around. The 5.3m turning radius is just .1 meter off the best in class figurre (title held by the Ford Fiesta).
What about fuel economy?
The Renault Scala claims an FE of 16.95 kmpl for the petrol variant and diesel model claims 21.64 kmpl. In our short aggressive drive, we managed to squeeze out 14 kmpl.
What about Safety?
The Scala gets a fair bit of safety equipment such as:
Dual front airbags
ABS, EBD and Brake assist
Front passenger airbags and speed sensing locks are available in higher models. Being derived from the Nissan Sunny which is a global product, it complies to many international safety standards. You can check out Nissan Sunny's crash test results over here.
Is there anything that I did not like about the drive?
There are a few things that you may not like. Yes, these points are very similar to the Nissan Sunny:
Uninspiring highway performance.
Rear parking sensors would have been appreciated as this is a long car.
Dealer and service network is work in progress.
No seat belt off warning light or alarm - an omission carried over from the Micra, that is irresponsible.
A very weak horn in Indian standards
Wouldn't the Renault Scala cannibalize Nissan Sunny's sales or even vice versa?
Yes, there is a very good possibility that customers would move from the Nissan Sunny towards the more attractive Renault Scala if the pricing is tight. People seeking value for money would move customers away from Scala towards the Sunny. It will take sometime for the Scala to gather momentum to match the Nissan Sunny. Either ways, we expect both of them to do well.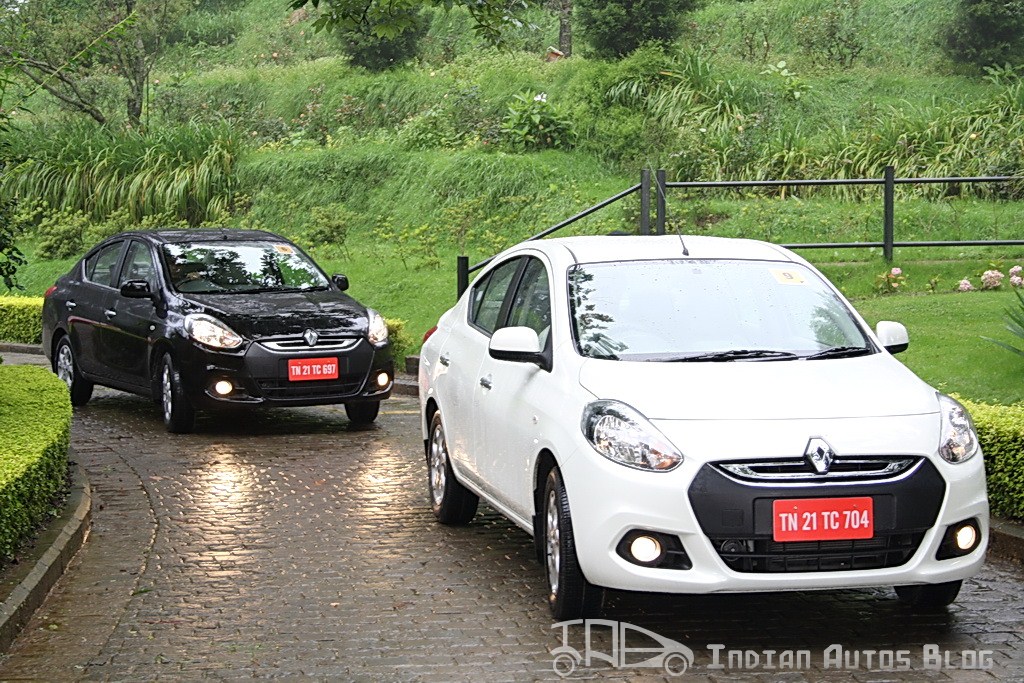 Renault will launch the Scala in early September in two trim levels each of the petrol and diesel motor. A 2+2 year / 80,000 km warranty deal as well as the Renault 'Complete Care' package would also be provided with the Scala. There is very good chance that the Scala will be launched at an entry price of 6 lakh rupees.
The Renault Scala appeals to buyers who are looking for a stylish, comfortable and spacious car that is very fuel efficient.
Remember, the 5 product strategy is fully executed with the Scala's launch. The next set of products are sometime away and will come in installments. Renault India will enter the consolidation phase next year. In such a scenario, they need at least two products firing to ensure that sales are trickling in. Can the Duster and Scala do the trick for them?