Aug 17, 2012 - 9:15am IST
Filed under Mercedes-Benz, Renderings, Mercedes E-Class
Rendering - Mercedes E Class facelift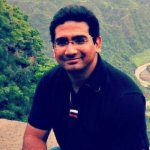 Kaustubh Shinde, They say sooner or later your passion finds you. Sometime in late 2009, I started writing for IAB and ever since then it has been a roller coaster ride for me. An amazing experience that has taught me a lot, taken me to new places, driven some great cars and met some amazing people. When you don't find me on IAB (very rarely), you will find me either at a coffee shop or an eatery or at the nearest gadget store. Hope you enjoy IAB as much as we do!
IAB readers are fully aware that Mercedes is planning to give the E Class a mid-life facelift very soon. Many test mules have be caught with camouflaged front fascia indicating that there will be major changes to the headlights, grille, and bumpers.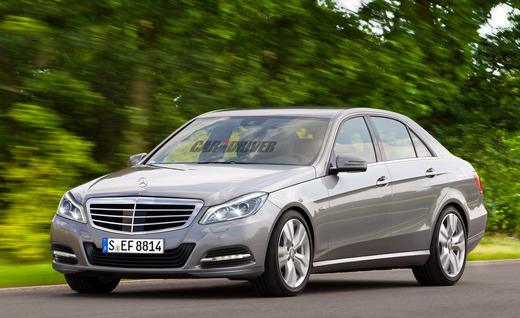 CarandDriver brings us an exclusive rendering which depicts their interpretation of what the facelifted Mercedes E Class (codenamed W212) would look like.
Design highlights of the Mercedes E Class facelift
The new design will be streamlined to improve aerodynamic efficiency.
As one can see, we will be saying goodbye to the quartet headlights. A new headlamp design, influenced by the new A Class's headlights, takes its place. A thin strip of LED will be a part of the headlamp assembly.
The hook-shaped daytime running lamps will also say goodbye. A simple strip will now be a part of the design.
The pronounced, sculpted rear fenders will be scrapped for a much sleeker one.
Mercedes Benz E Class facelift interior
Mercedes also will change the dashboard and interior of the E Class. A softer dashboard design evoking a traditional perception of the brand will make it to the facelift.
The revised cabin will see wider colour choices as well as a new heads-up display.
Latest version of Mercedes' COMAND multimedia system will be a part of the proposition.
Other goodies would include the third-generation DISTRONIC PLUS, the improved night vision system, accurate lane keeping system, MAGIC RIDE CONTROL and Head-Up Display system.
No major changes are expected to the platform. However Mercedes will fiddle with suspension tuning to balance the ride.
The existing M271 four-cylinder petrol engines will be replaced with the newer, more efficient M274 units.
Mercedes E Class facelift engines
Petrol
1.6-litre with 154bhp
2.0 -litre with 208bhp
2.0 -litre with 248bhp
3.5 –litre turbocharged V6 with 335bhp
4.6–litre turbocharged  V8 with 429bhp
Diesel
2.1-litre four cylinder engine in different states of tune for the E200, E220 and E250 CDI.
3.0 V6 with 208bhp
The E Class facelift is expected in January 2013 at the Detroit Motor show. To know more about the 2013 Mercedes E Class head to this link
[Rendering courtesy: Caranddriver.com]