Aug 16, 2012 - 12:55pm IST
Filed under BMW, BMW Z2
Here is BMW's future product portfolio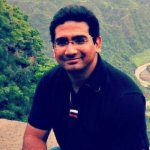 Kaustubh Shinde, They say sooner or later your passion finds you. Sometime in late 2009, I started writing for IAB and ever since then it has been a roller coaster ride for me. An amazing experience that has taught me a lot, taken me to new places, driven some great cars and met some amazing people. When you don't find me on IAB (very rarely), you will find me either at a coffee shop or an eatery or at the nearest gadget store. Hope you enjoy IAB as much as we do!
The Paris Motor Show is fast approaching and BMW has big plans for it. We have already told you about the first ever FWD product from BMW's stable heading to the Paris Motor Show.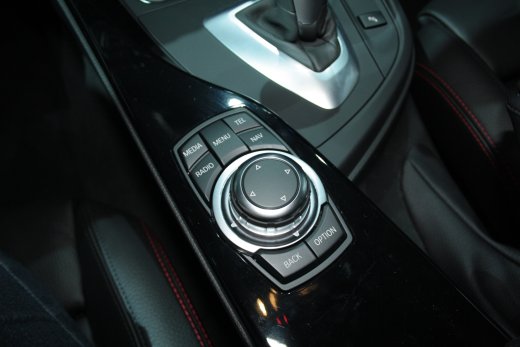 Now thanks to BMWBlog, we bring you a sneak peek into BMW's future product portfolio:
BMW 1 Series / 2 Series
The BMW 1 Series hatchback recently hit the stores with its distinguished front fascia. In 2013, BMW plans to extend the hatchback platform to spawn sedan, coupe and convertible variants. The sedan version of the BMW 1 Series will compete against the Mercedes CLA and Audi A3 hatchback.
The coupe and the convertible version of the 1 Series will be sold under the 2 Series brand - an entirely new lineup from the Bavarian czar.
BMW 3 Series
We have already seen the sedan and touring models of the F30. 2013 will see the BMW 3 Series family being extended to two more models: ActiveHybrid 3 and 3 Series GT.
The ActiveHybrid 3 will be a normal BMW 3 Series model with fuel saving technologies. The 3 Series GT will be a 'Progressive Activity Coupe' for people who want something unique in their garage.
BMW 4 Series
Just like the Coupe and Convertible styles of the BMW 1 Series will be sold under the 2 Series moniker, the coupe and convertible variants of the 3 Series will be sold under a new badge, the BMW 4 Series. The BMW 4 Series will compete against Audi A5 and Mercedes-Benz baby SLS. We are expecting them to hit the stands in 2013-14.
BMW 5 Series
The BMW 5 Series family was recently given a comprehensive overhaul and it was one of the most successful product launches by BMW in recent times. There is no plan for a replacement or a facelift anytime soon. The 5 Series GT however will get a facelift very soon.
BMW 6 Series
Just like the 5 Series, the 6 Series also got an all new successor last year. There's no action in the 6 Series family for now.
BMW 7 Series
The BMW 7 Series LCI will be available globally by the end of 2012. It has some interesting tech updates like LED corona lights, turn indicators, Night Vision Camera, etc. An all-new model is planned in 2016 featuring an carbon fiber and aluminum body.
BMW Z4
Many test mules of the BMW Z4 have been caught in Europe with camouflaged front and rear fascia hinting at a facelifted BMW Z4 gracing showroom floors very soon. Minor changes will be done to headlights, taillights, side mirrors and gills.
BMW Z2
There are plans to introduce a smaller sportscar to sit under the Z4. It will use the same front-wheel drive UKL platform supporting the BMW 1 Series GT.
BMW X3
A minor facelift is planned for the BMW X3 in 2014 with subtle changes to headlights, taillights, side mirrors and gills.
BMW X4
An entry-level Sports Activity Coupe - BMW X4 - is set to launch in 2014. It will be a smaller BMW X6 based on the X3 platform.
BMW X5
The third-generation BMW X5 (codenamed F15) will launch in late 2014 and is based on the new 'X for All' platform. It will feature significant weight loss and a more dynamic look.
BMW X6
The X6 Sports Activity will get a new design in 2015.
BMW X7
BMW's ultra luxury SAV challenger - BMW X7 - is very much on the drawing board, but no ETA for now.
BMW i3 and i8
The 'i' sub-brand is taking shape in Europe. The is new electric family will have a city car dubbed i3, and an interpretation of a hybrid sportscar, i8. A smaller i1 and an i5 minivan are also part of the long-term plan.
To know more about the M powered cars from the BMW portfolio head to BMWBlog right away!