Aug 11, 2012 - 5:21pm IST
Filed under Specials, Renault, Renault Duster
Duster Limousine – Now that's a CAAAAR!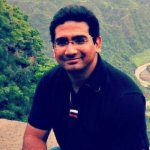 Kaustubh Shinde, They say sooner or later your passion finds you. Sometime in late 2009, I started writing for IAB and ever since then it has been a roller coaster ride for me. An amazing experience that has taught me a lot, taken me to new places, driven some great cars and met some amazing people. When you don't find me on IAB (very rarely), you will find me either at a coffee shop or an eatery or at the nearest gadget store. Hope you enjoy IAB as much as we do!
A group of 23 students have presented something unimaginably startling. The chaps have managed to stretch a Dacia Duster into a luxury limousine. Yes, this mudslinging street brawler is now a luxury limousine that can ferry a corporate CEO in utmost comfort.
The students in question are a part of Dacia's masters of the EPA (Engineering Projects Auto) program. They have managed to cut the Duster in half at the B Pillar itself.
59 inches of sheet metal was then added to the wheelbase of the standard Duster to make it 5.83 meters long.
We see a cool matte black paint job on the outside with a strange brushed aluminum plate to make the side profile interesting. The standard design including the alloys have been preserved.
On the inside, there is a whole new story. It has four captain seats with a television and an android tablet. With the new black-white scheme, the interiors now look more premium.
(Cant see the video? Head to the Youtube link)
Even though this Duster limousine weighs 1.6 tons, it is still powered by a 1.6L petrol engine. Our guess is that it is terribly underpowered.
But then again, no owner is going to drive it i.e. if it ever sees a production line.
[Source: Focusauto.ro]