Aug 03, 2012 - 3:32pm IST
Filed under Chevrolet, Chevrolet Beat
Do you know these facts about the Chevrolet Beat?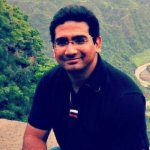 Kaustubh Shinde, They say sooner or later your passion finds you. Sometime in late 2009, I started writing for IAB and ever since then it has been a roller coaster ride for me. An amazing experience that has taught me a lot, taken me to new places, driven some great cars and met some amazing people. When you don't find me on IAB (very rarely), you will find me either at a coffee shop or an eatery or at the nearest gadget store. Hope you enjoy IAB as much as we do!
Chevrolet is planning to bring about a revolution in the American auto market. The automaker will launch the Chevrolet Beat - its smallest ever offering in that part of the world - to create a segment below the Sonic hatchback.
Our friends from the Uncle Sam's land are used to massive cars with fuel guzzling engines. Clearly, to make the Beat successful, Chevrolet needs to change the mindset of Americans, and do it fast.
One small part of that effort by the American automaker is what you see here. It released some interesting infographics to promote the Chevrolet Beat in America. The infographic gives us some new and interesting information on this mini car such as the color Pink is the most preferred one in South Korea and over 600,000 copies of the Beat are running on the streets across the world.
The infographics fails to mention that India is the only country to sell a Beat diesel and the car runs under several names such as Matiz Creative, Barina Spark and Beat - Guess GM left them out for us to do the honors?
For the American market, the Beat will be called 'Chevrolet Spark' and will feature a slightly different front-end. It will be offered exclusively with a 1.2-liter four-cylinder petrol engine producing 85 horsepower.  A 5-speed manual or a 4-speed automatic gearbox will shift cogs.
To know more about the Chevrolet Beat's American debut, head over here.