Aug 03, 2012 - 10:59am IST
Filed under BMW, Technologies
Must watch - BMW tries to explain its new technologies with humour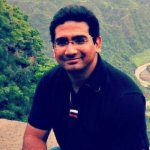 Kaustubh Shinde, They say sooner or later your passion finds you. Sometime in late 2009, I started writing for IAB and ever since then it has been a roller coaster ride for me. An amazing experience that has taught me a lot, taken me to new places, driven some great cars and met some amazing people. When you don't find me on IAB (very rarely), you will find me either at a coffee shop or an eatery or at the nearest gadget store. Hope you enjoy IAB as much as we do!
Modern cars are packed with technologies such as TCS, ASP, ESP, DSG, ASG etc are very difficult to explain to the lay man who would be paying out of pocket for them.
So BMW has taken the humor path to explain the latest tech in its cars using very small videos delivering very powerful messages, do check them out!