Jul 21, 2012 - 3:07pm IST
Filed under Mercedes-Benz, Mercedes G Class
Video: Meet the forefathers of Mercedes G Class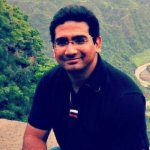 Kaustubh Shinde, They say sooner or later your passion finds you. Sometime in late 2009, I started writing for IAB and ever since then it has been a roller coaster ride for me. An amazing experience that has taught me a lot, taken me to new places, driven some great cars and met some amazing people. When you don't find me on IAB (very rarely), you will find me either at a coffee shop or an eatery or at the nearest gadget store. Hope you enjoy IAB as much as we do!
The Mercedes G Class (or Geländewagen as its popularly known) is an iconic car, uttered in the same breath as the VW Beetle, Fiat 500 and the Mini Cooper. The first G Class hit the roads some 33 years ago and was designed to service in the military.
[Can't see the video here? Head over to Youtube]
The difference between some of the names we've mentioned and the G-Class is the latter was not reborn. It continued to be popular in its original form and Mercedes hasn't been able to pull it out of the market due to a strong opposition.
It replaced the Volkswagen Iltis in the German Army. Mercedes managed to endow the G Class with so much capability that it is now used by 63 military armies worldwide including Nato.
But where did it all began? This video answers everything.