Jul 28, 2012 - 1:08pm IST
Filed under Renault, Tuning, Renault Duster
More ideas to modify your recently booked Renault Duster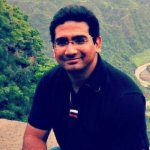 Kaustubh Shinde, They say sooner or later your passion finds you. Sometime in late 2009, I started writing for IAB and ever since then it has been a roller coaster ride for me. An amazing experience that has taught me a lot, taken me to new places, driven some great cars and met some amazing people. When you don't find me on IAB (very rarely), you will find me either at a coffee shop or an eatery or at the nearest gadget store. Hope you enjoy IAB as much as we do!
Sometime back, we brought you some ideas to customize your recently booked Renault Duster. We got a tremendous response from you for that story. So we decided to get you some more ideas to spend on your new baby SUV.
German Tuner Elia is known for their modification programs for Renault, Dacia and Nissan models. Elia has come out with two new modification programs for the Duster Compact SUV - Color Concept and the Darkster.
The Color Concept is a custom modification program for the Duster 4X4. It features
A matte orange paint job with racing stripes
Extended  wheel arches
New alloy wheel design
Gloss Black paint finish on the roof, front grille, mirror caps, rocker panels
A black painted bull bar.
A sports suspension
Engine and exhaust upgrades
The Darkster Concept (pretty cool name eh?) is the second customization program and a limited edition one at that. It features
Matte black paint job
Flared fenders
Chrome finish on mirrors, door handles, rocker panels and front grille
Front and rear bull bars
Black 20-inch alloys wrapped in wider 245/35 20 tires size
Quad pipe sports exhaust system
LED daytime running lights
LED tail lamps
A leather interior
An ECU upgrade that adds 16hp and 28Nm
What do you think of these customization programs?
Source: www.elia-ag.de