Jul 14, 2012 - 3:46pm IST
Filed under Mitsubishi, Mitsubishi Cedia
Mitsubishi takes a leaf from VW's book; Fits the Cedia with an Android Tablet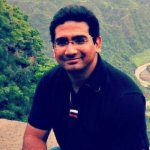 Kaustubh Shinde, They say sooner or later your passion finds you. Sometime in late 2009, I started writing for IAB and ever since then it has been a roller coaster ride for me. An amazing experience that has taught me a lot, taken me to new places, driven some great cars and met some amazing people. When you don't find me on IAB (very rarely), you will find me either at a coffee shop or an eatery or at the nearest gadget store. Hope you enjoy IAB as much as we do!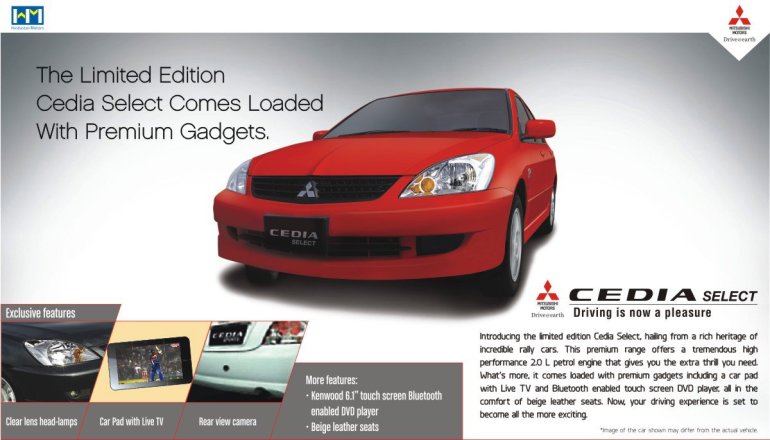 If you remember clearly, Volkswagen India introduced a Vento IPL edition prior to the season premiere of IPL. The key highlight of the Vento IPL edition was the Android based tablet that was marketed as 'on-the-go Cricket entertainment'. It seems Mitsubishi India was listening carefully to Volkswagen''s marketing professionals.
Mitsubishi India has updated the Cedia with a 7-inch MapmyIndia Android-based CarPad tablet with 3G capabilities. However, unlike the Vento IPL in which the tablet is fitted for the rear passenger, in the Cedia it can be fitted wherever you want. You can make calls, watch TV, surf the net, check emails and make video calls thanks to the tablet's 3G capabilities.
Additionally, the Cedia keeps its Kenwood DVD player with 6.1-inch touch-screen interface with 4-speakers. The audio system also gets Bluetooth/USB connectivity. A rear camera sends its output to the 6.1 inch screen of the Kenwood player during reverse parking.
The powertrain remains the same. It is a 2.0 liter 115 PS motor that is adored by Indian rally fans.
The Cedia with all these features is called the 'Cedia Select' and can be yours for a pricy sum of 8.90 lakhs ex-showroom Delhi.
We don't expect any massive sales spikes because the same Android tablet (or even better) can be bought aftermarket.