Jul 24, 2012 - 12:10pm IST
Filed under Ford, Spy pictures, Ford Figo
Spied: Ford Figo facelift flashes its new tail lamps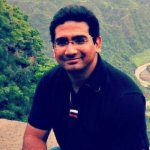 Kaustubh Shinde, They say sooner or later your passion finds you. Sometime in late 2009, I started writing for IAB and ever since then it has been a roller coaster ride for me. An amazing experience that has taught me a lot, taken me to new places, driven some great cars and met some amazing people. When you don't find me on IAB (very rarely), you will find me either at a coffee shop or an eatery or at the nearest gadget store. Hope you enjoy IAB as much as we do!
As the launch date of  the Ford Figo facelift nears, Ford is aggressively testing it for India. The jolly blokes at CarDekho have caught the facelifted Figo doing testing rounds in Chennai. Looking at the spy pic, we are 100% sure that the facelifted Figo will get updated tail lights at the rear as seen in this comparo.
Left - Figo Facelift; Right - Current Figo; Notice how the stoplight cluster is subtly different?
CarDekho further reports that the the front fascia will be updated to keep it in-line with the new kinetic design philosophy, which we know as we have seen through reader Prashanth's spy shots. The front grill of the Figo could be hexagonal – similar to the upcoming compact SUV EcoSport. The facelifted Figo will also get a new alloy wheel design.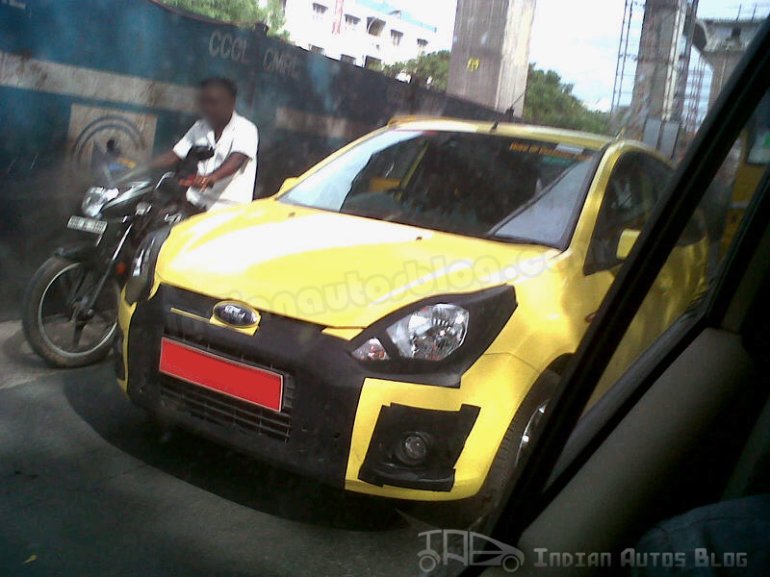 On the inside, the Figo will not get the Start-Stop button and the Keyless entry which was recently showcased at a customer clinic by Ford. But don't be disappointed, we will get steering mounted controls and USB connectivity states CarDekho.
No official confirmation from Ford has been received yet so we're keeping our fingers crossed on this one.
See all the spyshots of the Ford Figo facelift from Chennai
Ford India's President & Managing Director Mr. Michael Boneham had hinted last week that upgrades to the Figo are being considered for the festive season. Most new cars will hit the stands before Diwali to establish a foothold in the market and the Figo's segment is getting a bit overcrowded.
The Ford Figo facelift will be in charge of bringing in some festive cheer at Ford Camp this year as the EcoSport will be available only from early 2013.
[Source: Cardekho.com]