Jul 02, 2012 - 9:58am IST
Filed under Chevrolet, Chevrolet Trax
Time's Up - Optra, Aveo and U-VA will be discontinued in September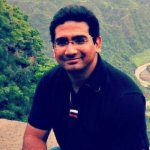 Kaustubh Shinde, They say sooner or later your passion finds you. Sometime in late 2009, I started writing for IAB and ever since then it has been a roller coaster ride for me. An amazing experience that has taught me a lot, taken me to new places, driven some great cars and met some amazing people. When you don't find me on IAB (very rarely), you will find me either at a coffee shop or an eatery or at the nearest gadget store. Hope you enjoy IAB as much as we do!
It is the end of the line for more than half of GM India's portfolio. The American automaker is in the process of completely revamping its Indian product portfolio. The Chevrolet Tavera has already been upgraded and other cars have been receiving technology upgrades and additions.

This year the company will also update the Spark to compete against the new entry level hatchbacks such as Alto 800 and 2012 Tata Nano. Last week, its bigger products Cruze and Captiva were revised.
Sadly, the upgrades also mean that it is the end of the line for many Chevrolet products. The company has already been testing the Sail twins from the middle of 2011. The Sail Twins will replace the Aveo twins starting September. This is certainly good news because the Aveo twins led a miserable life without diesel technology.
The Chevrolet Sail sedan will hopefully be challenging the entry level sedans such as Swift Dzire, Tata Indigo Manza and Mahindra Verito facelift.
Also on the culling list is the Optra Magnum by September. The Magnum was a facelift of the old Optra. Yes, the Optra Magnum is also old but it is comfortably placed in the C+ segment market where Chevrolet otherwise has no presence at all.
Does the Optra really need to die? There are so many good points that the Optra still has such as:
Decently good looks
Excellent 2.0L diesel engine
Good power delivery and aggressive pickup
Good mileage
Very comfortable seats
Decent features
We're not sure what will replace the Magnum. The Sonic sedan is a good way to undercut rivals and still offer an internationally current product, but you should also know that the Sonic is in a lower segment and lacks the big-car feel or the rear seat comfort of the Optra.
Our guess is GM India is planning ahead for a mini SUV such as the Trax that can be positioned over the Sails, right where the Magnum is currently residing.
[Source:  Thehindubusinessline.com]