Jun 25, 2012 - 12:42pm IST
Filed under Skoda, Renderings, Skoda Superb
Rendered: Skoda Superb facelift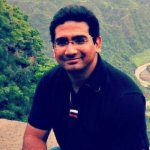 Kaustubh Shinde, They say sooner or later your passion finds you. Sometime in late 2009, I started writing for IAB and ever since then it has been a roller coaster ride for me. An amazing experience that has taught me a lot, taken me to new places, driven some great cars and met some amazing people. When you don't find me on IAB (very rarely), you will find me either at a coffee shop or an eatery or at the nearest gadget store. Hope you enjoy IAB as much as we do!
The Skoda Superb is all set for a facelift in the coming months. The Skoda Superb facelift was spotted in China on a flatbed truck a few months back missing some of the redesigned fittings.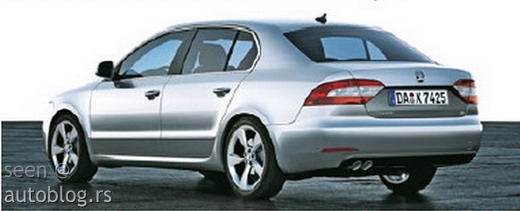 The Skoda Superb was launched in 2001 as a revival to the 1935 Superb moniker. It was based on the old Passat platform.
In 2008, it was replaced with an all new model based on a stretched Volkswagen PQ46 platform. This will be the first time the Superb is facelifted.  It will be replaced with an all-new model in the next 4 years.
Our friends at AutoBlog.rs have posted a rendering presented by AutoBild.de of the rear fascia of the 2013 Skoda Superb looking at those spyshots. The new tail lamps are pretty evident and so are the new alloy wheels. The rear bumper has been redesigned too.
The spyshots also revealed all new angular headlamps. It also features redesigned bumpers, sharper fog lamps and bigger grille.
If you notice none of these styling updated are in sync with the Vision D Concept. The Vision D styling cues will be endowed on the all-new Superb based on the MQB platform.
Skoda still believes that there is more life in the Superb which will be unlocked by this facelift.
[Source: Auto.blog.rs via AutoBild.de]